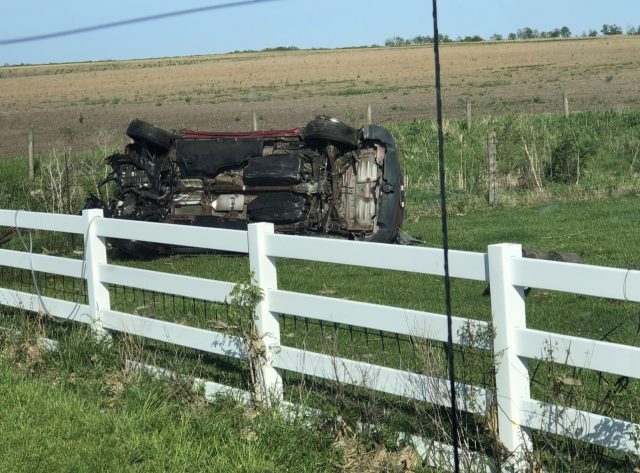 According to Sheriff Matthew O. Hafey on May 9, 2023 at 5:41 P.M. the Pickaway County Sheriff's Office Communications Center received a call of an automobile crash on State Route 138 in the area of Dunlap Road, Deercreek Township, Pickaway County, Ohio. The caller reported the vehicle was on fire.
When Deputies arrived, they determined a 2011 maroon Ford Edge was traveling southbound. The Ford Edge went off the roadway to the left and struck a utility pole, then continued off the roadway through a field until striking a culvert. Striking the culvert caused the Ford Edge to overturn and come to a rest on its side and caught fire.
The Pickaway County Sheriff's Office determined the vehicle was driven by Jimmy Risner 81-year-old male out of Chillicothe, Ohio and he was pronounced dead at the scene.
Sheriff Hafey would like to thank the Ohio State Highway Patrol, Pickaway County Coroner Dr. John Ellis, WADES EMS, Southwest Pickaway Fire Department and the Ohio Department of Transportation for their assistance at the scene.
This crash remains under investigation by the Pickaway County Sheriff's Office.