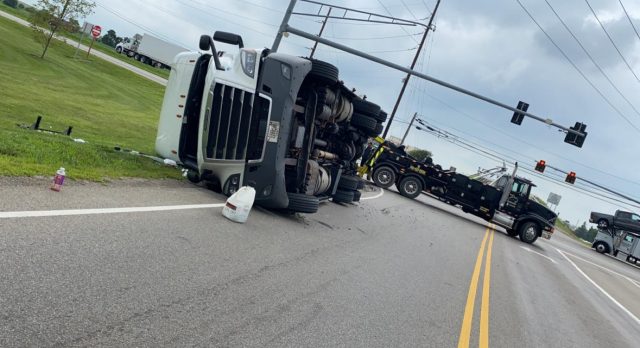 Pickaway – A 80,000 truck and trailer rolled over on the intersection of US-23 and Pittsburgh drive earlier today and took hours to remove.
According to reports, the truck lost control around 2 pm when it was driving North on US-23 then attempted to turn right onto Pittsburg road where the driver overturned and rolled on its side.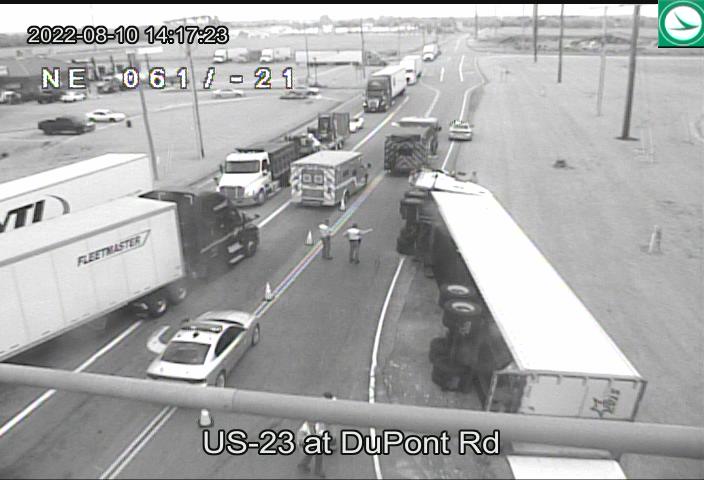 The driver was not injured and was able to get out before emergency crews arrived.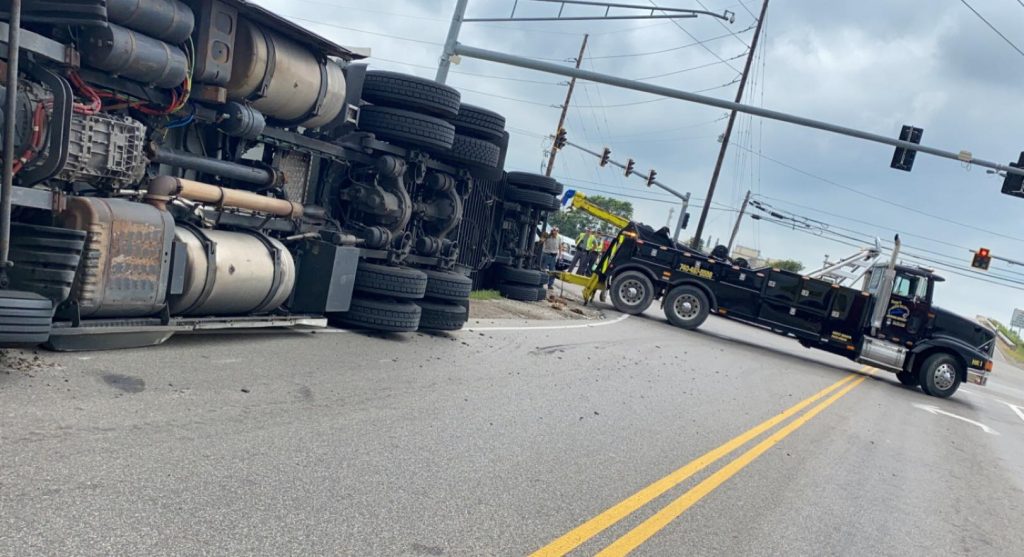 Scioto Valley Trucking took over 5 hours to unload the 44,000 pounds of packaged Eucalyptus paper heading to Sofidel. The total weight of the truck and trailer was around 80,000 pounds.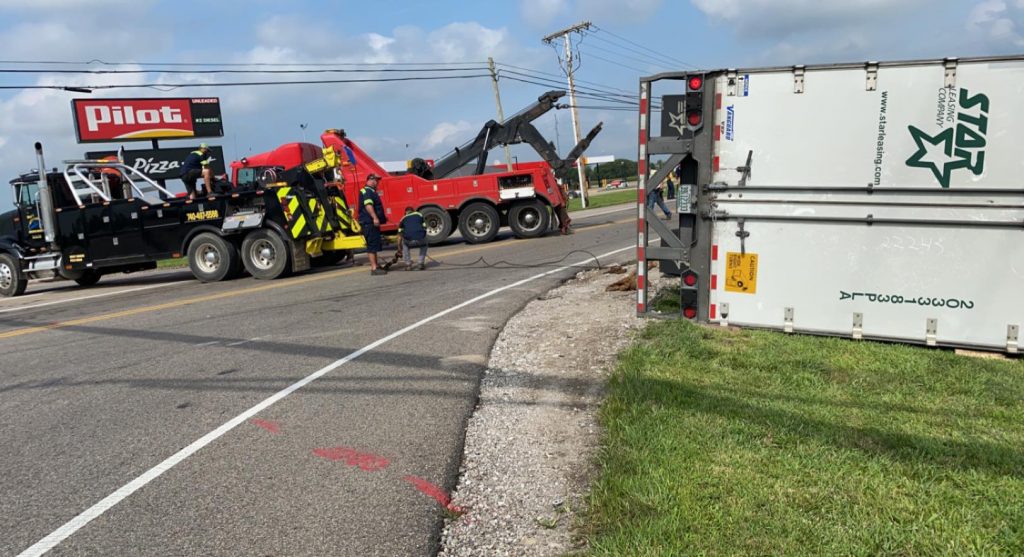 OSP was on scene for hours shutting down several lanes of traffic while the clean-up happened. It is unknown of the paper can be salvaged.