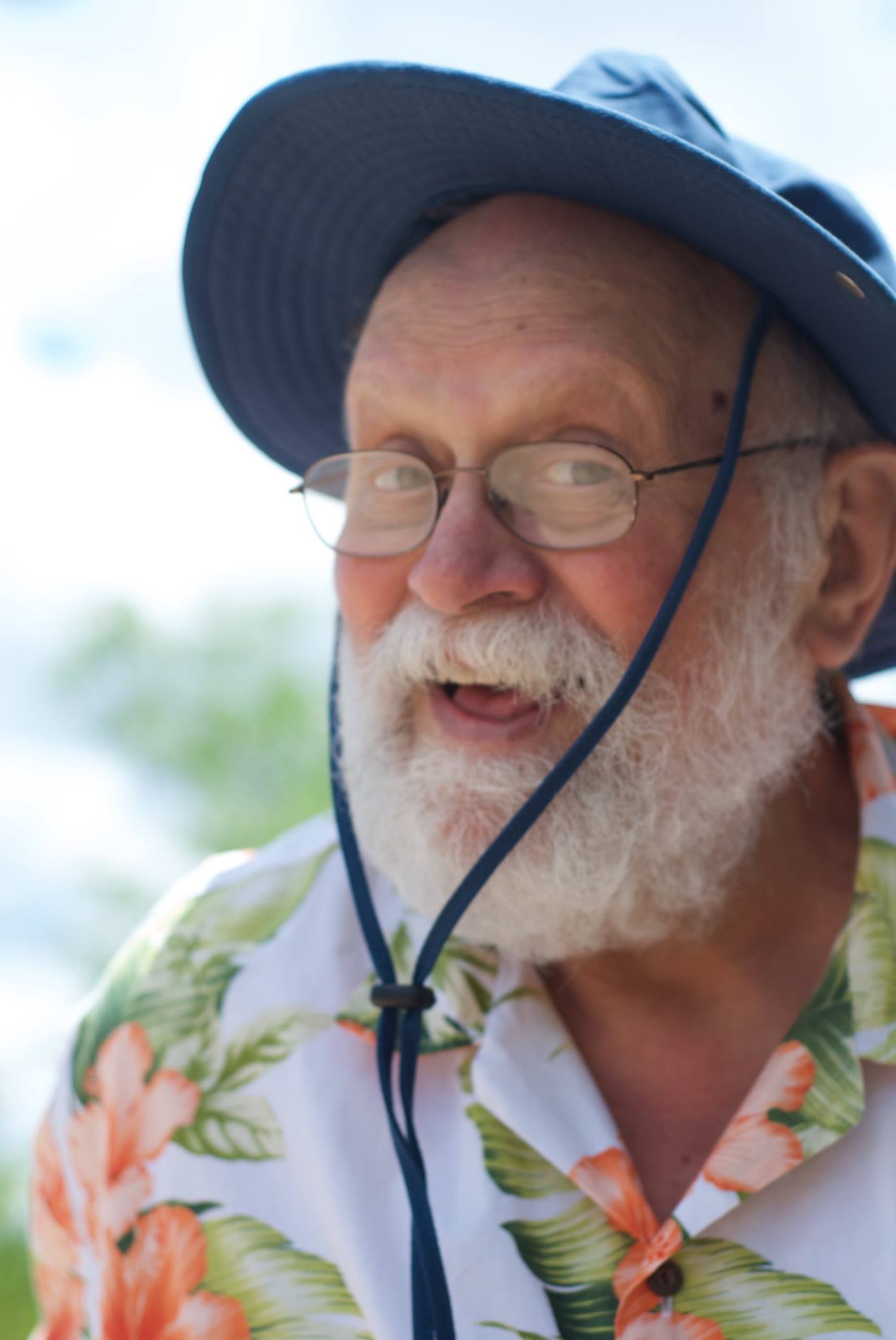 For 72 trips around the sun, Tom Harker, the Ukulele Man made his home here on this Crazy Old World and lived to make it a better place through teaching, music, standing up for what is right, and treating people with respect. If Tom had ever written down a life goal, it would have been to make people think and not simply accept things at face value. This idea of critical thinking permeated all aspects of his life, and he leaves a legacy of this in his family, his students, and anyone who heard his music or read his writings.
- Advertisement -
Phenton Thomas Harker was born in Columbus, OH on December 29, 1944 to Phenton and Geraldine Harker and grew up in Grandview Heights, OH. He studied psychology and English at The Ohio State University and became a teacher. He taught for 31 years starting at Linmoor Jr. High, then at North High in Columbus, and taught 8th grade English for the remainder of his career in Circleville, OH. For many of those years he led the teachers union and stood up for students and teachers alike. In retirement, he continued as a guest lecturer for the Poly-Rad class at the Worthington High Schools.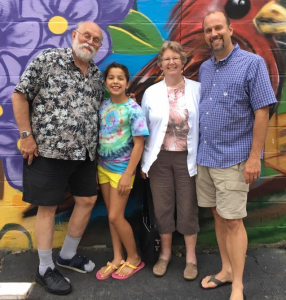 Somewhere along the highway of life he picked up the ukulele and turned his talents to singing and songwriting with the encouragement of his former students. He eventually became "The Ukulele Man" known for his funny, political, and heartfelt performances, often in Hawaiian shirts. He played many venues in Central Ohio, and took to the road playing in Santa Cruz, Cape Cod, New York City and Wallingford, England among other places.
Throughout it all, he was a prolific writer penning frequent letters to the editor and guest columns on current events pushing us all to think differently about the day's pressing issues. These appeared in the Columbus Dispatch, Circleville Herald, and other publications.
Tom passed away peacefully on August 29 in his home. His song "I'll Fly Away", which Tom wrote when his father died, was playing while he let out his last breath in a deep sigh.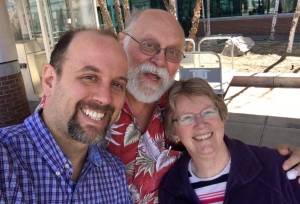 Tom was preceded in death by his parents. He is survived by his wife Alice Harker, his 2 sons Travis Harker (Trinidad Tellez) and Aaron Harker (Liberty Zyduck), 5 grandchildren Paloma, Frances, Joey, AJ, and Rich, and his brother John (Sheila) Harker. He is also survived by his band members, countless musicians and other creative spirits, and 31 years worth of students.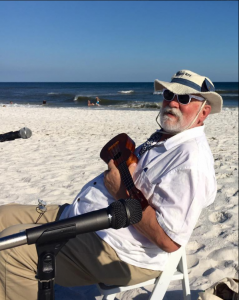 Tom leaves behind 3 CDs of original music, 2 books of music and poetry, hundreds of YouTube videos, and a warm feeling in the hearts of those he touched throughout his life.
Tom leaves us with his twist on Voltaire's and Einstein's notion about all of us. "The earth is the insane asylum of the universe – party on, dudes."
- Advertisement -
An open-house celebration of Tom's life will occur Sunday, September 3 from 2-5:00 PM at the Presbyterian Church located at 134 E. Mound St. Circleville, OH. Bring your stories and memories to share. Hawaiian shirts optional. In lieu of flowers, memorial contributions can be directed to Berger Hospice in Circleville, OH or the charity of your choice. Arrangements entrusted to Defenbaugh-Wise-Schoedinger Funeral Home, 151 East Main Street. To share memories or condolences with the family, please go to www.schoedinger.com.