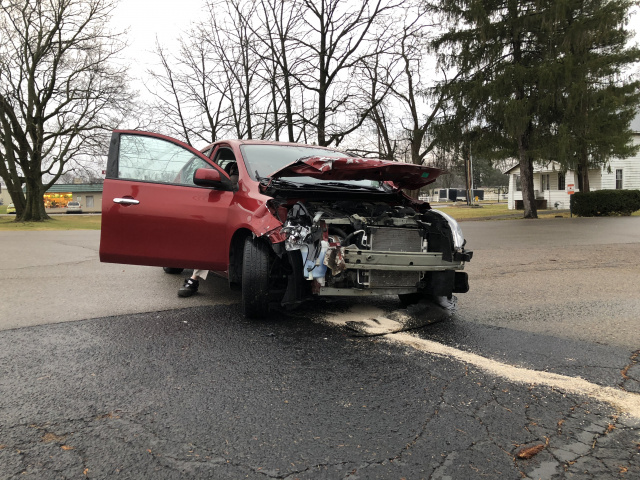 CIRCLEVILLE – Around 4:15 pm on December 23, accident occurred in the 1200 block. The accident occurred when one driver was attempting to cross over North Court from Remie road.  Circleville Fire/EMS and Circleville Police Department were on scene.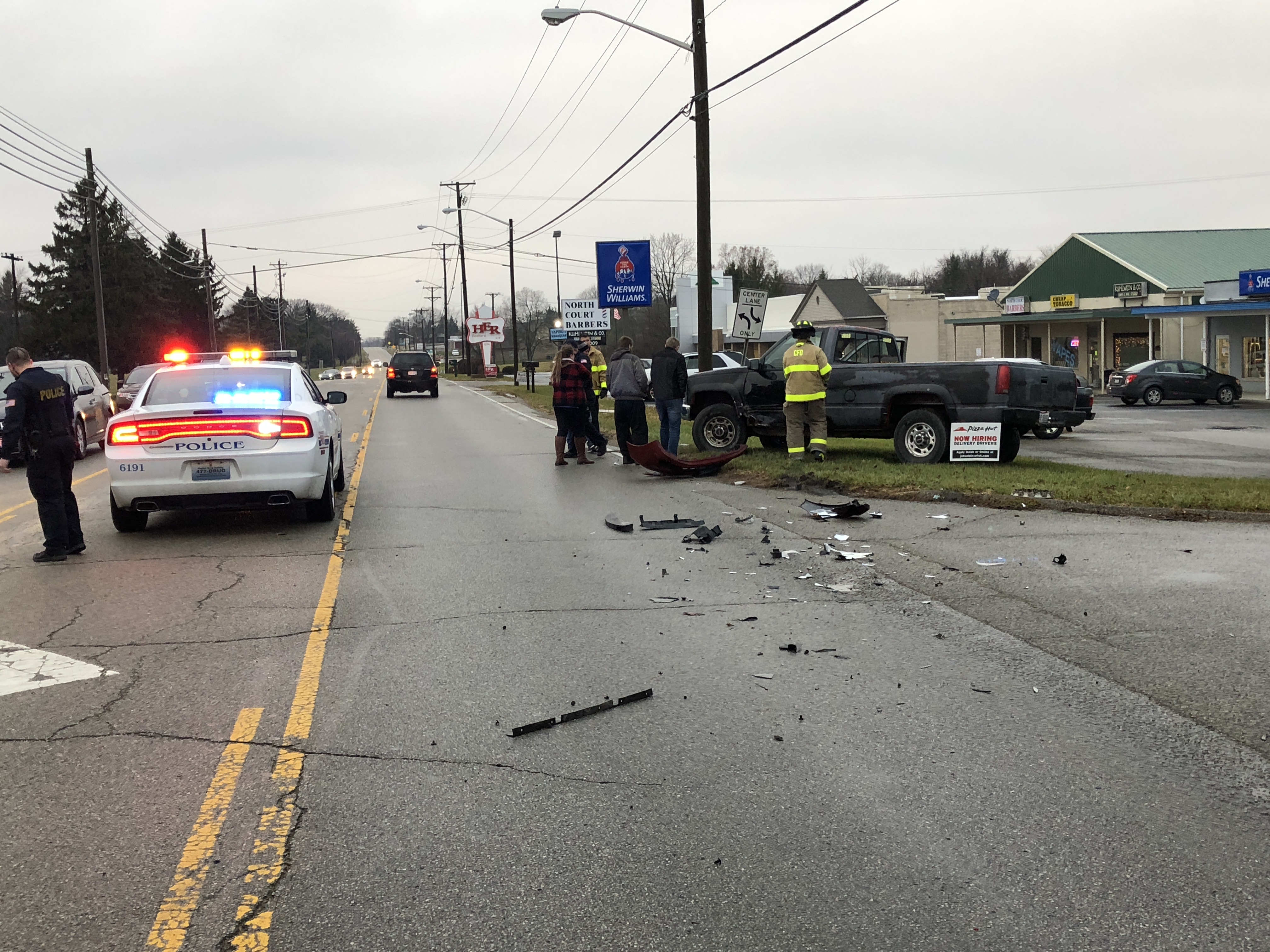 As the driver of the black Chevy pickup truck points at the damage done to his driver door he said, "I got lucky, I'm glad my truck sits up higher.  If it was lower it probably would have got my leg and i would have been trapped.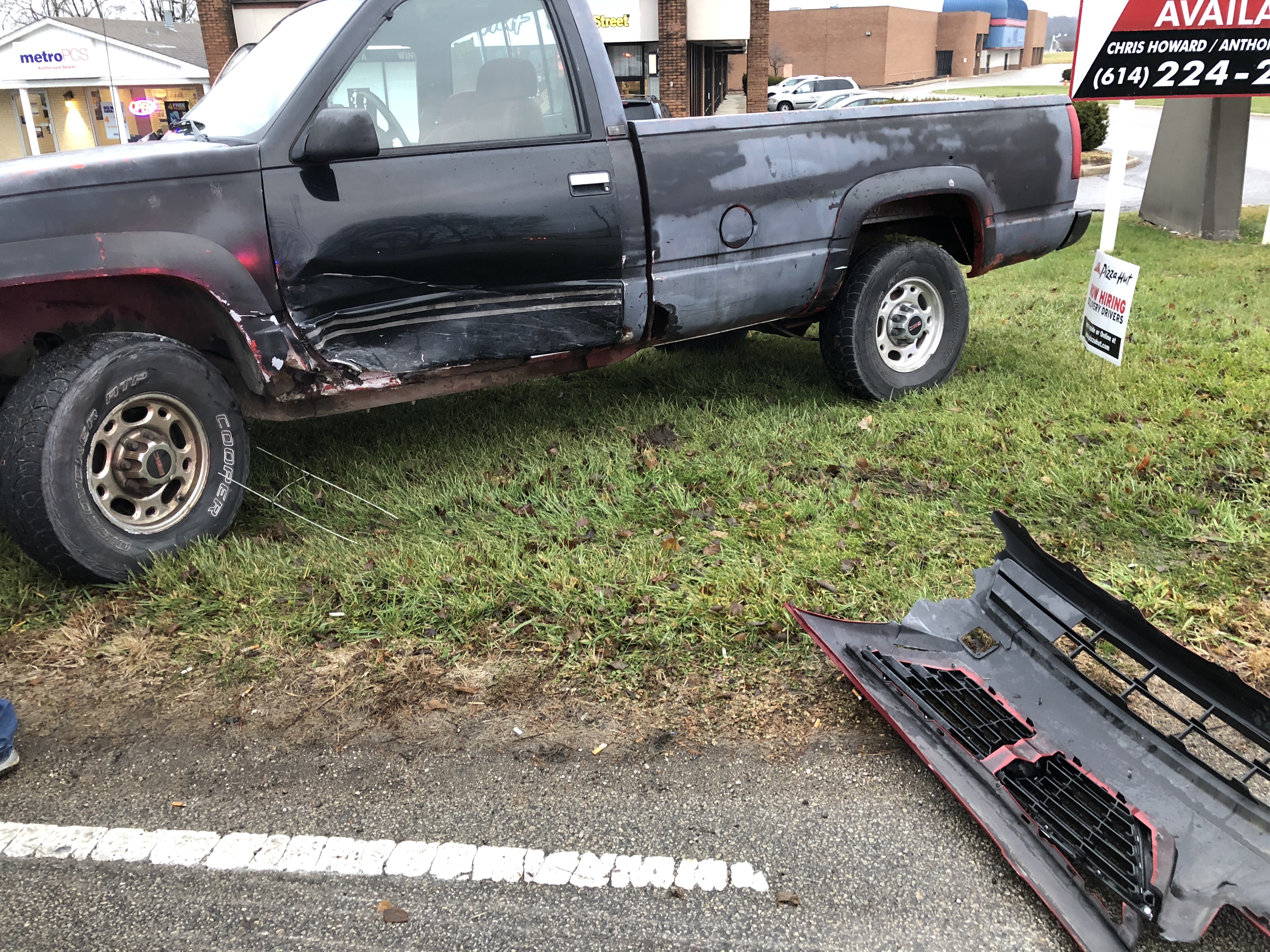 No injuries were reported, and all involved in the accident were released at the scene.  Investigation is still pending on who was at fault at time of publishing.