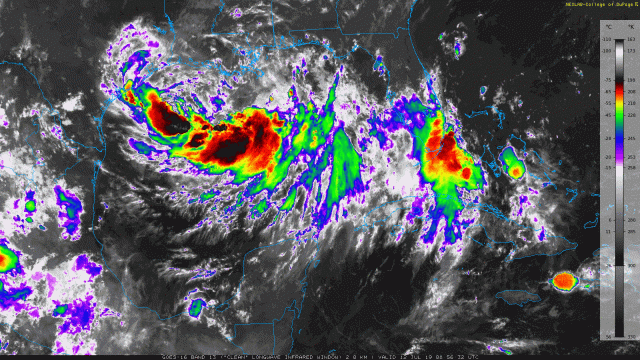 OHIO – Have you been monitoring the tropics? There is a Tropical Storm named Barry heading for the Gulf Coast. Louisiana has already declared a State of Emergency. Barry will either be a strong tropical storm or a weak Hurricane at landfall, which will take place Saturday Morning. Flooding rains are expected, as the forecast calls for up to 20″ of rain in Louisiana.
All of the rain we have had (or receive in future weeks) runs to the Ohio River, then to the Mississippi River. After that, it all flows south to the Gulf Coast. So, this flooding rain from Barry in the Southern U.S. is not a good thing. As you see in the forecast below, things look quite grim for those to the south. The WPC Forecast also shows we could be seeing some rain ourselves across the Ohio Valley, but much lighter amounts through midweek next week.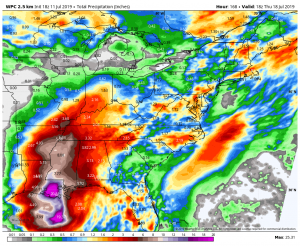 If you know anyone along the coast, be sure you keep them in your thoughts and prayers as Barry continues to track their way. We will monitor it for you here on Scioto Post & Ohio News & Weather!