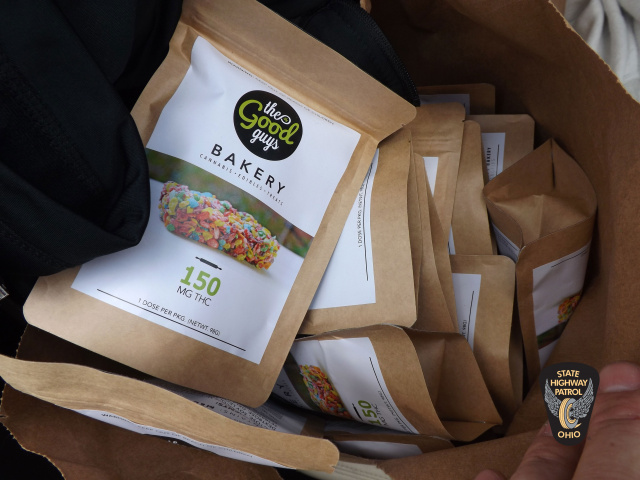 SOMERFORD TOWNSHIP
A California man is facing felony drug charges after Ohio State Highway Patrol troopers seized 198 pounds of marijuana edibles, worth approximately $990,000.
On August 25, 2017, troopers stopped a 2017 Cadillac SRX, with Florida registration, for a marked lanes violation on Interstate 70 in Madison County. Upon approach to the vehicle, troopers smelled the odor of marijuana. A probable cause search revealed the contraband. Troopers also recovered personal use of ecstasy pills throughout the vehicle.
- Advertisement -
The driver, Christopher Sutton, 36, of Los Angeles, Calif., was incarcerated in the Tri-County Jail. He was charged with possession of marijuana, a second-degree felony and possession of MDMA, a fifth-degree felony. Sutton was also charged with OVI.
If convicted, he could face up to nine years in prison and up to a $17,500 fine.
A photo of the seized contraband is available for download on the Patrol's website at www.statepatrol.ohio.gov