USA – Totino's has stepped up the pizza roll game by offering a whole different way to snack with a party mix.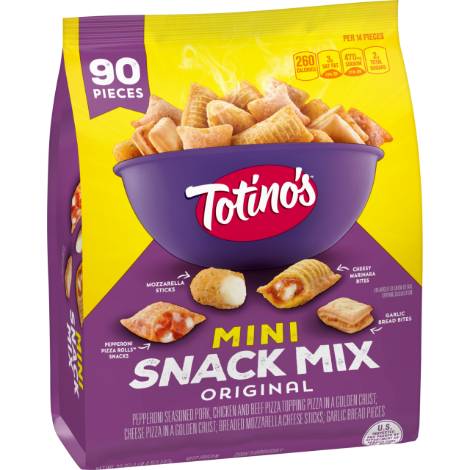 Yes a party mix of four different flavors and kinds of snacks in one bag. The 90 piece bag comes with four different kinds of bites:
Cheesy Marinara bites
Mozzarella Sticks
Pepperoni Pizza
Garlic Bread bites
Or the other American Mix that includes:
Cheeseburger Pizza Roll
Ham & Cheese bites
Cheddar Bites
Potato Bites
The bag of 90 goes for around 9.00 would you try it?