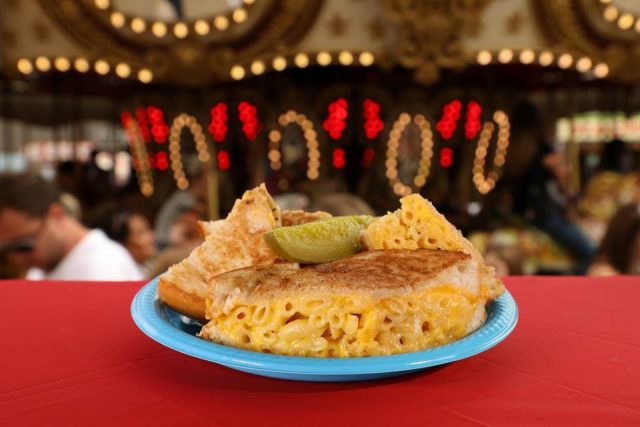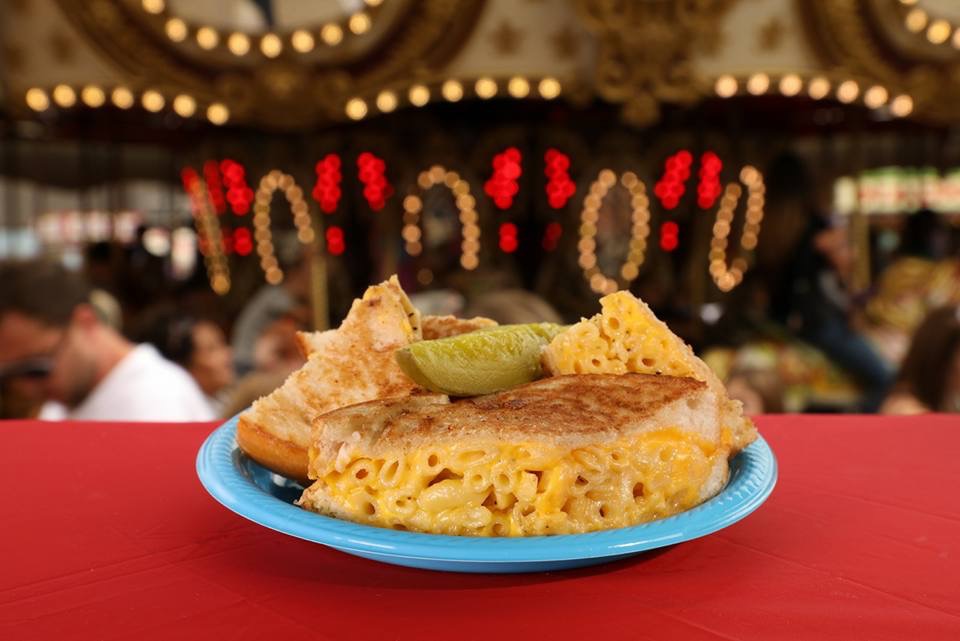 It's that time YET AGAIN! Do you ever notice that right around mid-October, you start distinctly smelling fried foods just about everywhere all of a sudden? And do you utter the words "smells like Pumpkin Show" out loud, or is it just me?
This year we have something a little different for you in our annual round-up of destination-worthy food booths. Instead of pointing you in the direction of all new tastes to try, we are re-introducing our all-time favorites – and giving you an opportunity to try them for FREE***.
Our first foodie flashback is the fabulous, Carnival Eats featured Grilled Mac Stack, courtesy of the New Hope Christian Academy food booth.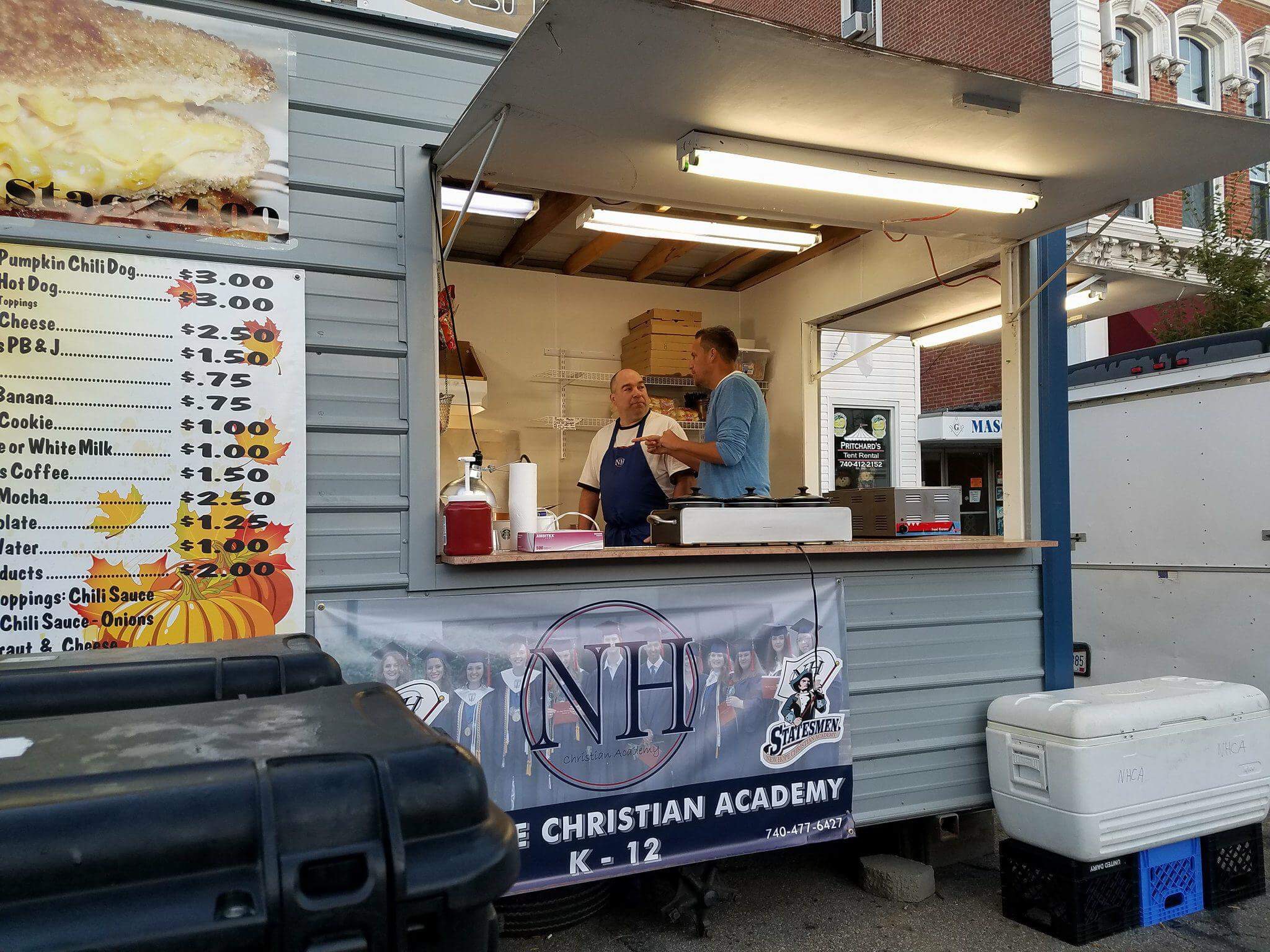 When it comes to comfort foods, both mac & cheese and grilled cheese sandwiches are among the most classic. It's something about all that gooey, melty goodness that elicits pure joy.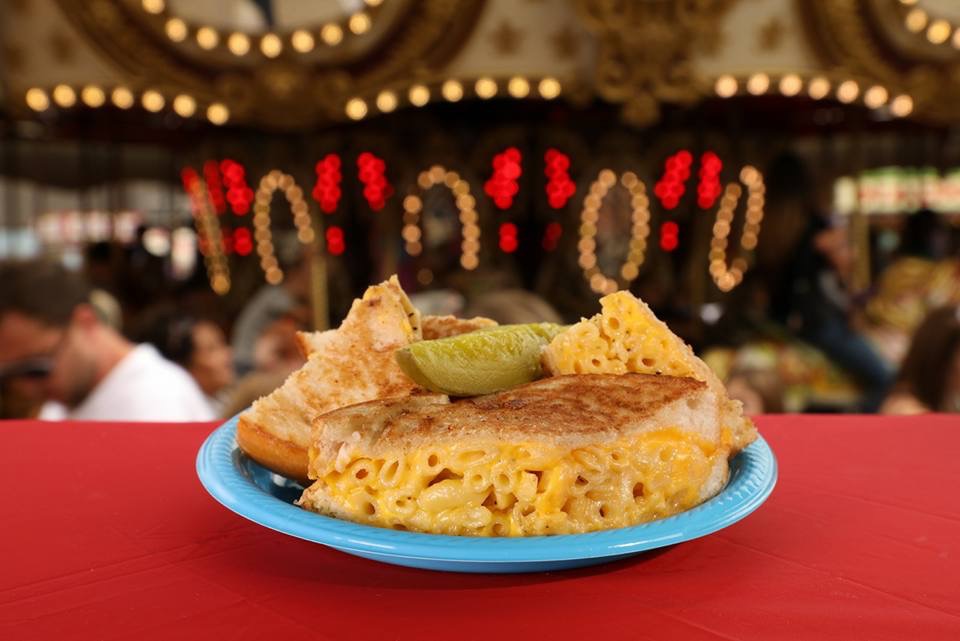 So how delicious is the combination of both? It's utterly amazing. And then, there's bacon. That's right, BACON. And all that yummy filling is served up on grilled Italian bread with four slices of cheese, making this creation a gold standard in gourmet grilled cheese sandwiches.
The volunteers for this booth also spend an entire day baking up some delicious and enormous pumpkin cookies.
The creator of The Grilled Mac Stack, Lori Bidwell, invented this show-stopping sandwich in 2017. Lori has worked at New Hope Christian Academy for nearly 10 years and also has her own catering company, Decorated Cakes and Catering. She and her husband, Mark, have one daughter who has gone through New Hope Christian academy Kindergarten to 12th grade. They enjoy serving with the food booth at Pumpkin Show as a way to promote and raise money for the school.
The New Hope Food booth and Grilled Mack Stack are located on Court Street between Main and Franklin.
***Check our Facebook post of this article for a chance to win a Grilled Mac Stack Sandwich and a Pumpkin Cookie!