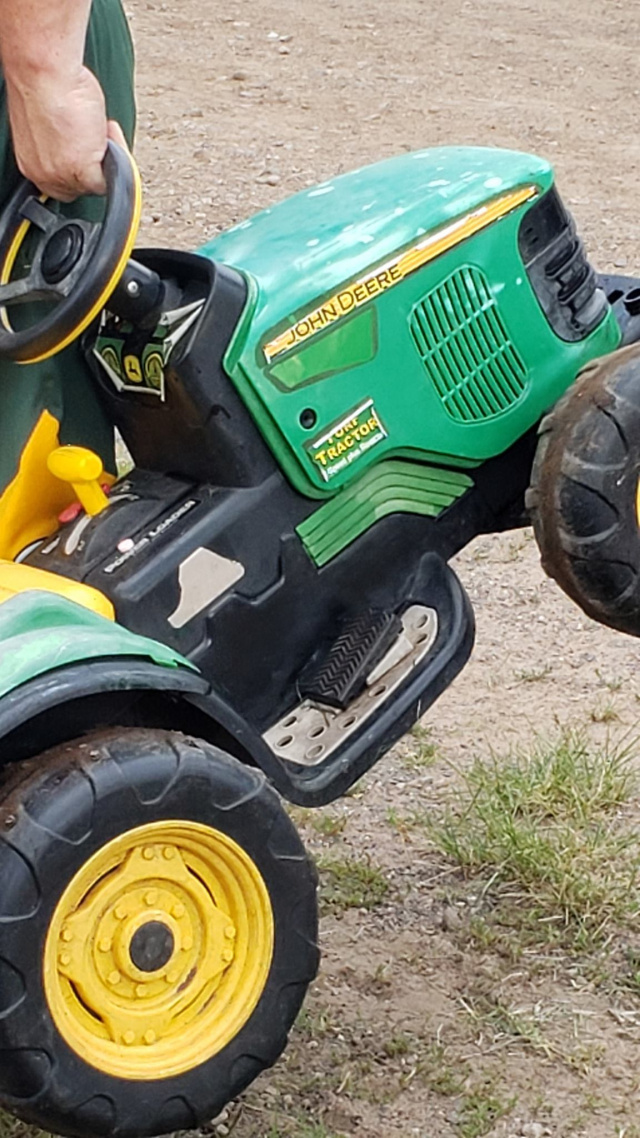 Minnesota – A toddler in Minnesota who was reported missing on July 18 turned out to not be in so much danger, he just wanted to go back to the local fair.
According to the Chisago County Sheriff a upset father who had recently been at the fair and lived just a few houses down from the event called 911 because his 2 1/2 year old was missing.
After the reports were made and dispatch reported the BOLO on the missing boy police found him, at the fair. Police said that the boy simply wanted to go back to the fair and jumped on his John Deere Tractor Power Wheels and headed back to the fair himself.
"The Boys house is just behind the fair it was a short drive down the sidewalk and in the back gate," said the sheriff on the facebook post. "Apparently a 2 year old driving a John Deere tractor at the fair wasn't out a place enough for anyone to notice until they received the BOLO."
Police report that they found the child by his favorite ride in the fair the tilt-a-Whirl, where the runaway was apprehended. Later that day he was reunited with dad and his license was suspended by removing the battery from the Tractor.