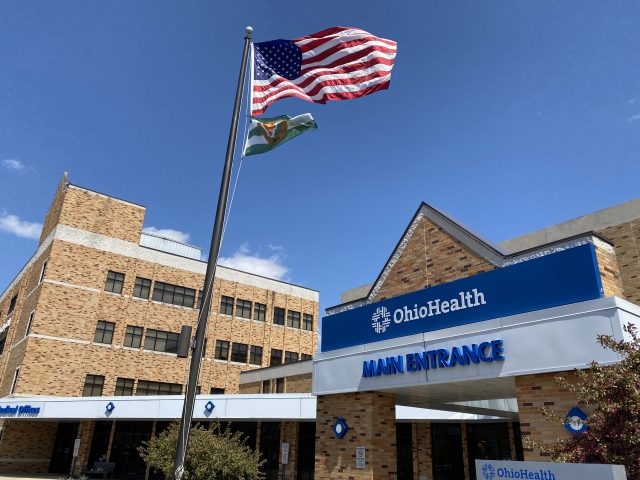 Tim Colburn President of Berger Health systems released an open letter to the community today expressing compassion for people and a reminder while we are heading into the holiday season we must make adjustments due to spiking cases of COVID-19 across our County, State, and Country. Here is the letter unedited below.
---
As we enter the holiday season, there are many things that are weighing on my mind. While I'm relieved the election is behind us, I know that these weeks will be challenging regardless of the outcomes. Some will be happy with the results, and some will not be happy. I've been reminding my team that our focus needs to remain on our patients. I've been reminding them that they need to treat each other and our patients with respect. Our commitment to caring for our community by demonstrating compassion and providing excellent, focused care for our patients must be top of mind for all of us. OhioHealth's cardinal value is to respect the dignity and worth of each person. This is true now more than ever.

Also more important than ever is that we continue to practice social distancing and use personal protective equipment that is required to slow the spread of this virus. We're all tired of this. I know I am. I bet you are too. I know it would be easy to think I'm safe because I feel well. I know it would be easy to think others are safe because they look healthy. But we continue to remind our staff that wearing masks, washing hands, and distancing saves lives. And this goes beyond the walls of our hospitals and medical practices. We're asking (and expecting) members of our team to use these precautions while off the clock as well.

Ohio's COVID numbers are climbing. We're seeing record number of patients who are in our hospitals due to a positive diagnosis. And many of them are very ill. It's no different right here in Pickaway and surrounding counties. This is stretching us and demonstrating our ability to keep care local. I'm so proud of the work of our clinical and support teams. Our surge planning has positioned us well and has enabled us to be ready for this increase in patients. But what could challenge our ability to care for
the community? It's staffing. If members of our team are ill or quarantined because of COVID-19, our ability to care for our patients becomes more challenging. This is why it is SO important that our team takes the responsibility of social distancing, hand washing, and wearing masks even more seriously. I have asked them to role model the behaviors that will keep our community safe. I expect them to lead the way in wearing masks and making decisions that are sometimes very hard.

We talk about that every day – especially as we approach the holidays. This one is a very difficult thing for me. My family is changing traditions in order to keep everyone safe. We are encouraging our physicians and associates to do the same to limit exposure and the potential spread of this virus. My family is not gathering in large groups for football games or tailgates. We are making new plans for Thanksgiving. My family is the most important thing in my life. And this year, I'm focused on keeping them safe.

I'll conclude this note by committing to you that I am doing all I can to help our community stay well. And I'm asking the same of our team here at Berger. We are prepared. We're ready to provide the care our community needs – even as this pandemic continues and the number of local cases increases. As the leader of OhioHealth Berger, I've been talking with my team about this every day. I hope you've been doing the same with your families and friends.

As always, I welcome your feedback and suggestions.
Please stay healthy and safe,
Tim Colburn,
President OhioHealth Berger Hospital