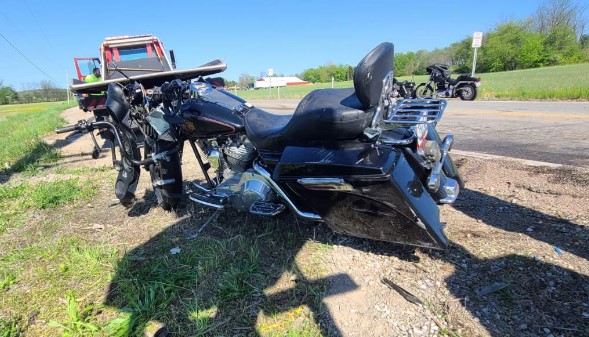 PICKAWAY – Two separate crashes involving a total of four motorcycles has ended it three people going to hospital by helicopter and one going to jail.
The first of two wrecks happened around 1:15 on Kingston Pike just past McGuire Dr. in Pickaway county. According to Pickaway deputies on scene, the motorcycle lost control when sudden braking occurred with several vehicles ahead of the bike. The driver of the bike attempted to stop but lost control and was thrown from the bike into an adjacent field, his rider was also thrown off the vehicle. The driver was checked at the scene with only some injuries, but the rider was flown by Medflight to Columbus Critical care hospitals in unknown condition. The Helicopter landed in Barthelmas Park where Pickaway township transferred the man to the helicopter.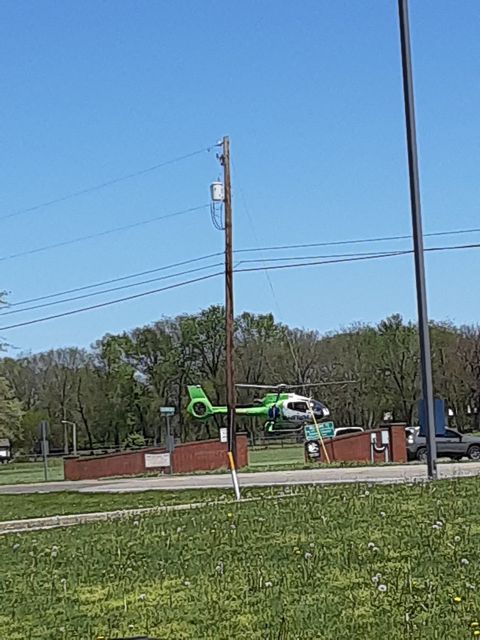 The second motorcycle wreck occurred at the OH-159 & OH-56 around 2:45 pm. in Pickaway county.
According to Law Enforcement at the scene a driver of a motorcycle lost control if his vehicle at the intersection and hit two other motorcycles causing a three motorcycle pile up and tossing several people off their motorcycles. Two people were flown to Columbus Critical care in unknown condition, and the driver who caused the accident was arrested and charged with a DUI. He was transported to Pickaway county jail. Other charges are possible.