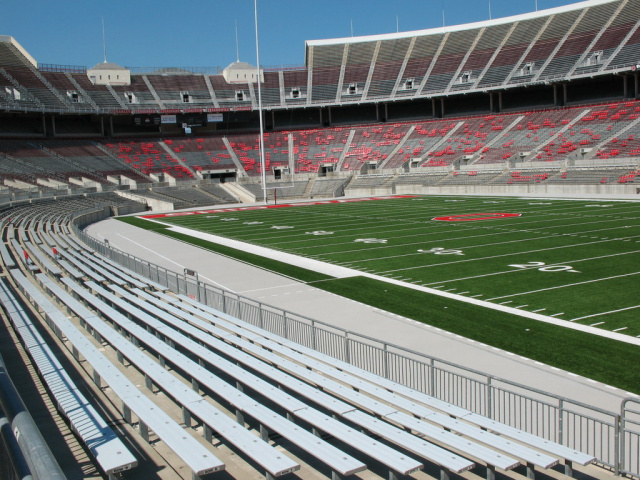 OHIO – Mobile betting apps, websites, retail sportsbooks, and wagering Kiosks inside bars and taverns will launch all at the same time on New Year's Day, just one day after Ohio State takes on Georgia in the National Championship playoffs.
In December 2021 bill 29 to legalize sports gambling was signed by Mike Dewine that will permit sports wagering in Ohio, under the regulatory authority of the Ohio Casino Control Commission and the Ohio Lottery.
Dewine wasn't a fan though, but they have to keep up with other states. Under the Bill Schools K-12 will profit from most of the money collected.
Number Four Ohio State takes on Number One Georgia in the semifinals at Mercedes-Benz Stadium. Georgia has a perfect 13-0 record this year that has placed them in the top number-one spot. The Buckeyes had a good run but towards the end, they had a huge loss to rival Michigan ending the season 11-1. They will play in the Peach Bowl Saturday, December 31st at 8 pm. If Buckeyes upset Georgia they would go to the national championship against the winners of the Michigan TCU game that will also play on Saturday at 4 pm.
Ohioans will be able to bet on winners in the national game after Sunday.