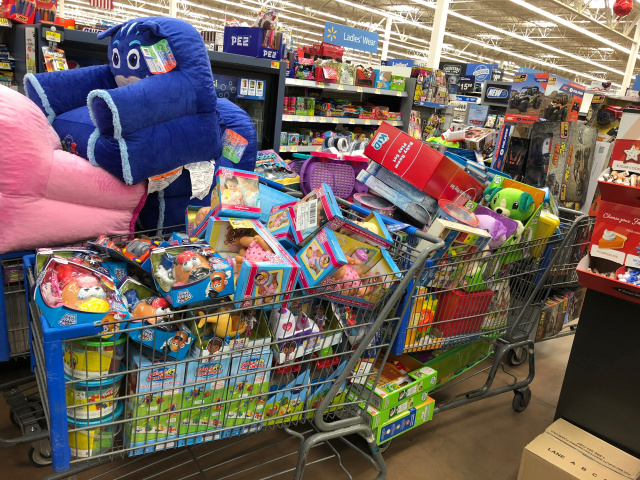 CIRCLEVILLE – "Every child deserves a new toy on Christmas.  They are not hand me down children so they don't deserve hand me down toys, said Amy Robinson Emergency Services Coordinator for PICCA (Pickaway County Community Action Organization).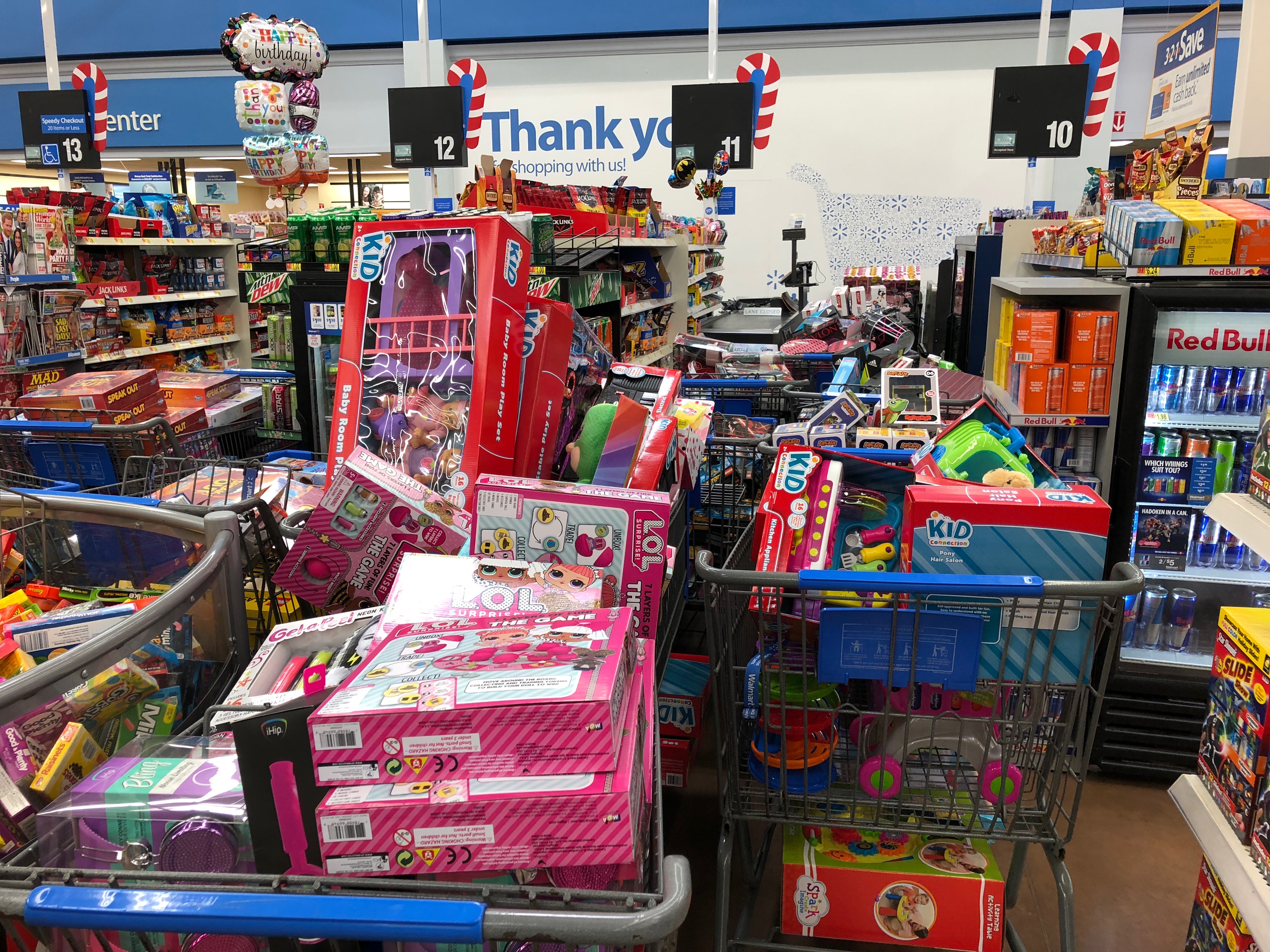 Robinsons claims during the Christmas season they help four families every fifteen minutes at the PICCA location.  "We have it set up like a store.  Parents can come in and pick out the toys for their children, and they love that."  Each parent gets to spend about forty dollars on each child at the store.
- Advertisement -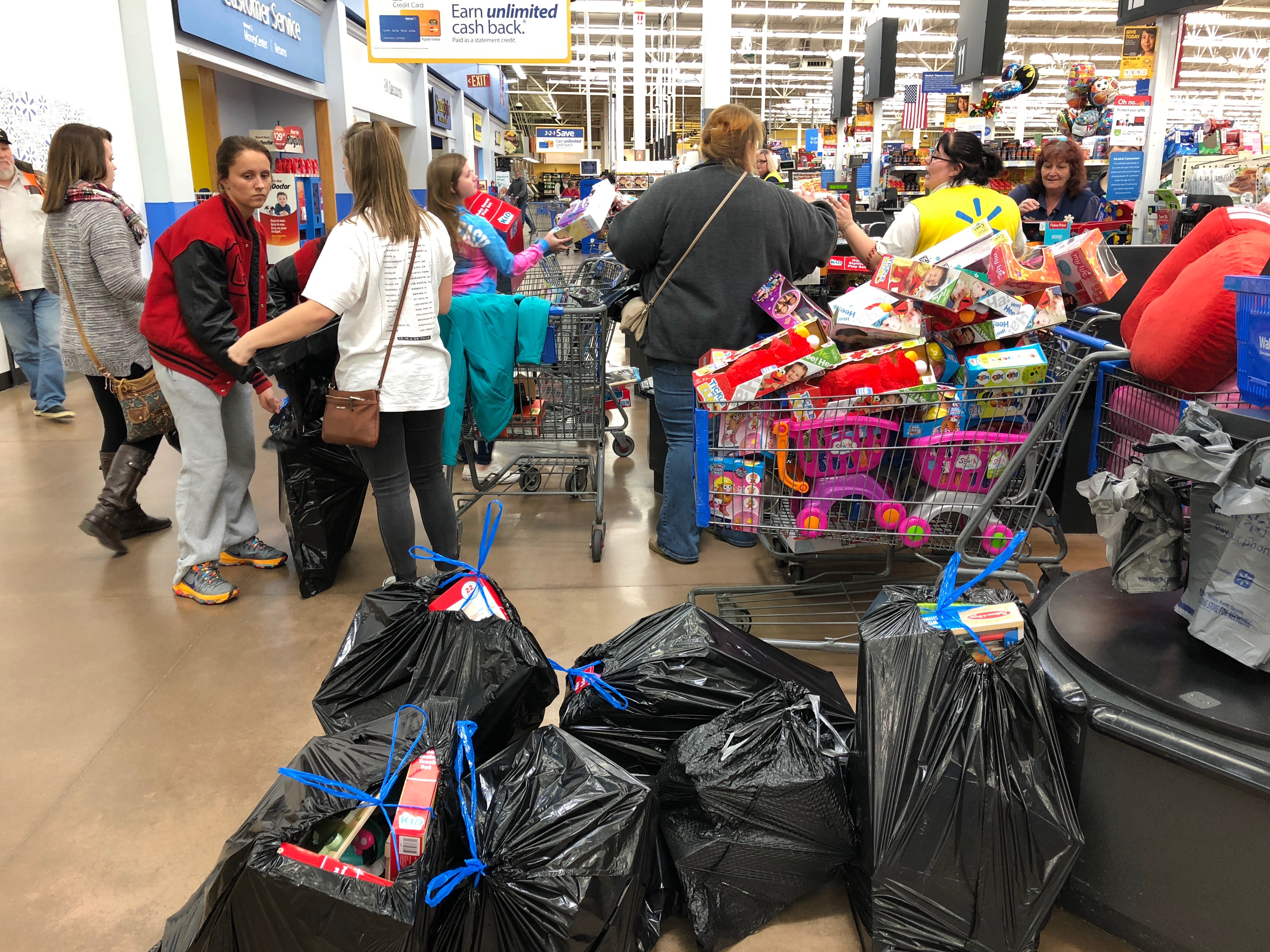 At Walmart located at 1470 South Court Street, with the aid of Pickaway-Ross Senior students and the AIM program.  PICCA filled four cashier check out rows, filled with carts, filled with toys.  Pickaway-Ross students shopped for toys and helped load the box truck.  "Its going to take two box trucks today, we spent 17,000 dollars today but that's not going to fill the needs.  We will serve between a thousand and twelve hundred children this year.  What you see here will last me a week and a half only," said Robinson.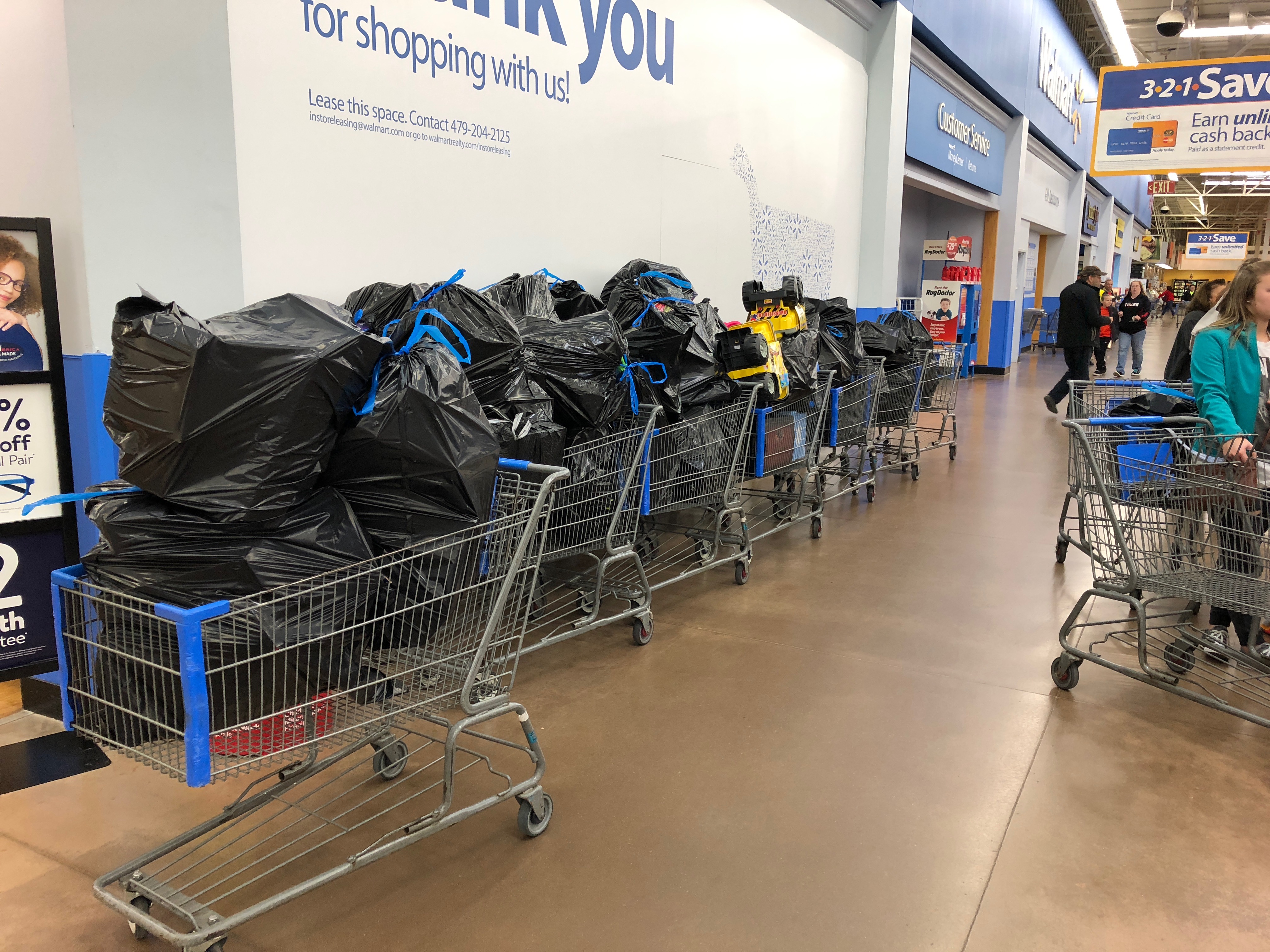 PICCA wants to remind everyone that if they have someone in need this holiday season.  "Lots of Grandparents raising grandchildren these days because of the drug epidemic.  Tell them if they need help to come see us or call us at PICCA.  We would be happy to help anyone in need ever if they don't exactly qualify."  PICCA is located at 469 East Ohio Street in Circleville.  Phone number for contact is 740-477-1655, hours of operation are 8:00 am – 4:30 pm Monday -Friday.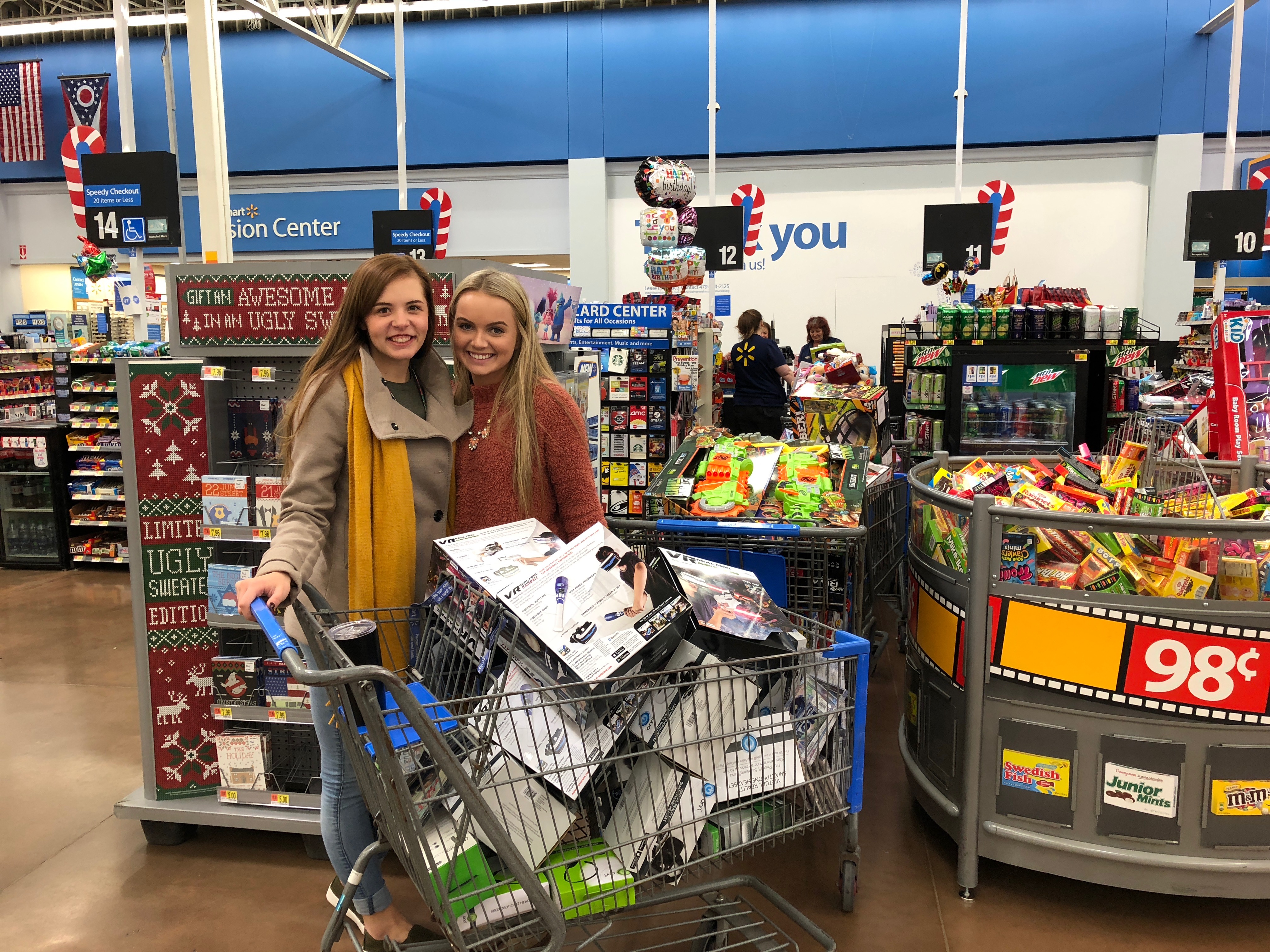 Students from Pickaway-Ross that helped today are Ashlee Bowling, Katie Camp, Charlie Green, Shawnee Jordan, Marissa Johnson, Kassidi Evans, Mellisa Morgan, and Kelsey Spillane.