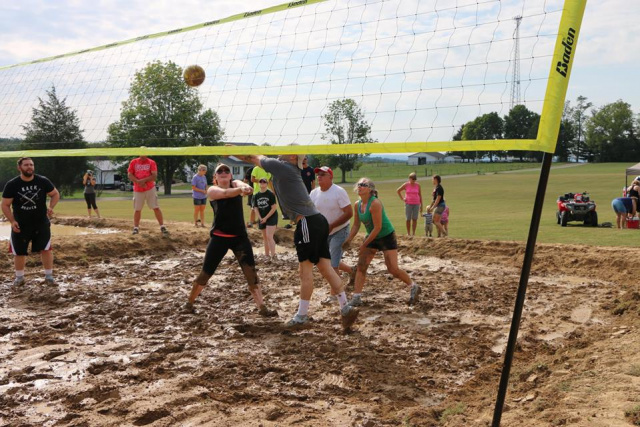 WHAT IS COG BOG
COG BOG IS A MUD VOLLEYBALL TOURNAMENT BEING HELD RAISE MONEY FOR REPAIRS OF THE CHURCH PARKING LOT, ADDING A PUBLIC WALKING TRACK ON THE CHURCH PROPERTY AND A DONATION TO THE AMERICAN CANCER SOCIETY IN HONOR OF BRIAN MOSS AND IN MEMORY OF STEVE RADABAUGH.
WHEN AND WHERE
JUNE 9TH, 2018 STARTING AT 10 A.M. AT THE FIRST CHURCH OF GOD , 25822 ST. RT. 159, CIRCLEVILLE, OHIO.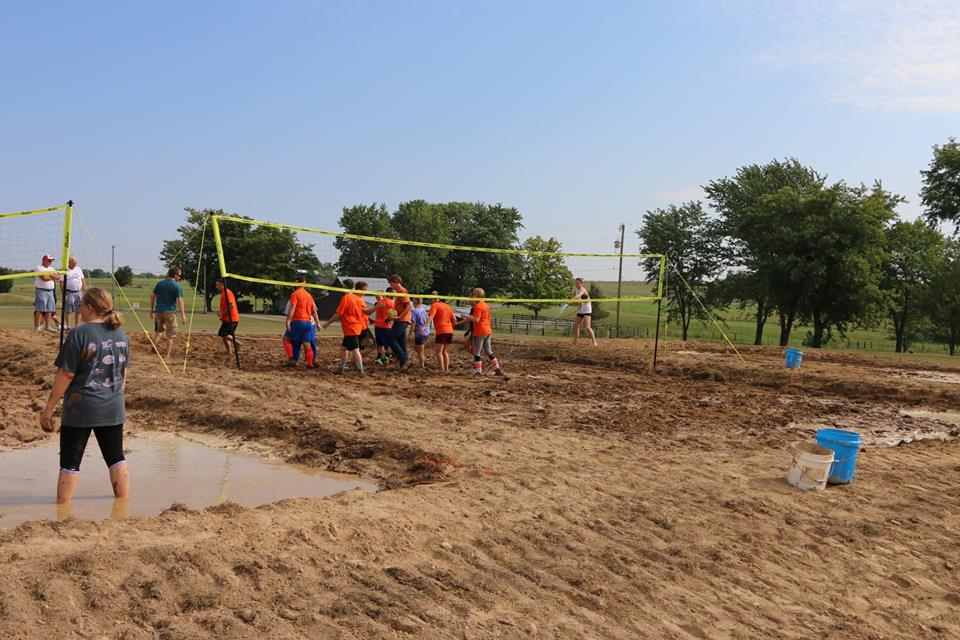 TEAMS
TEAMS MUST CONSIST OF 6 TO 8 PEOPLE OF WHICH TWO MUST BE FEMALE, ALL PLAYERS 16 YEARS OR OLDER FOR ADULT DIVISON.  JUNIOR DIVISION AGES 13-17.
COST
Adult Division $250 FOR 8 PLAYERS Early bird Special!!!  Pay before August 15th and cost is $200
Youth Division $100 for 8 Players
HOW TO REGISTER
GO TO OUR FACEBOOK PAGE COG BOG 2016, CALL740-503-3519 AND LEAVE ADDRESS INFORMATION OR EMAIL INFORMATION.
HOW TO PAY
https://www.paypal.com/cgi-bin/webscr?cmd=_xclick&business=FT5WBUGNZSU3U&lc=US&item_name=COG%20BOG%20REGISTRATION%20FEE&amount=200%2e00&currency_code=USD&button_subtype=services&bn=PP%2dBuyNowBF%3abtn_paynowCC_LG%2egif%3aNonHosted
OR MAIL A CHECK WITH YOUR REGISTRATION FORMS
ABSOLUTELY NO ALCOHOL OR DRUGS WILL BE TOLERATED
 DOUBLE ELIMINATION – 3 OR MORE COURTS – FLEA MARKET SPACES AVAILABLE –FOOD STAND-CHILDRENS PLAY AREA
 ANY QUESTIONS, PLEASE CALL 740-503-3519.  SEE YOU THERE!!!!!