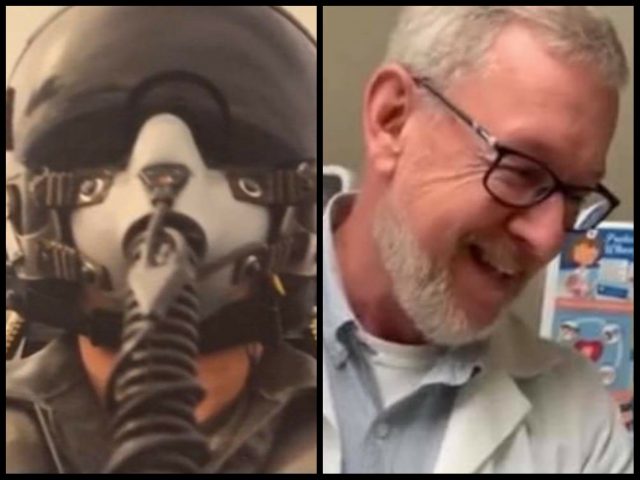 Circleville OH- We are now informed as to the very special reason for the F-16 Falcons that flew over Circleville, Ohio today.
The pilots from the 112th Fighter Squad were paying tribute to Lt. Colonel Lee Parks, who passed away on November 12th 2020 from cardiac arrest.
Lee was a Lt. Colonel in the Ohio Air National Guard for over 16 years, serving in the Toledo 112th Fighter Squad flying F16 Fighting Falcons as a flight surgeon.
Dr. Lee Parks full obituary can be read here