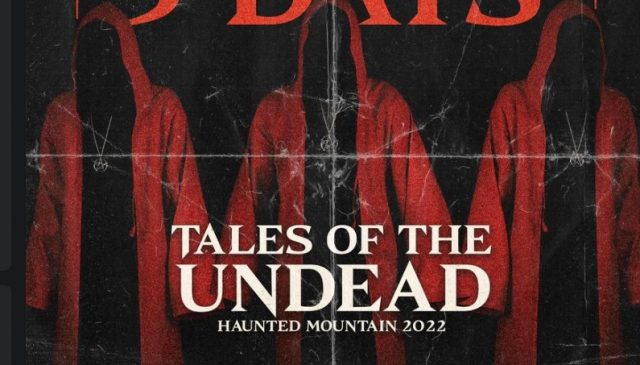 CHILLICOTHE – The new thing to do in October is to head to Sugar Loaf Mountain and be entertained by the newest production from the people who have brought you, Tecumseh.
We had a chance to speak to Brandon Smith, CEO of the Scioto Society about the new fright, "Stories of the Undead." this week.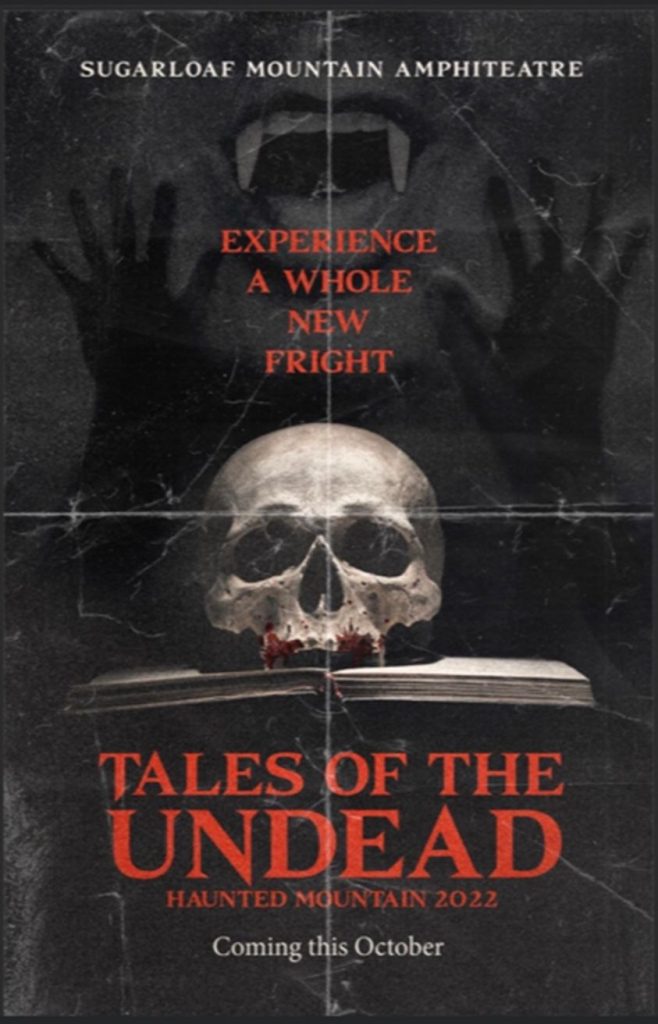 "The October event was something that the Scioto Society kicked around for a long time, we talked about it in the 1980 and 90s but we didn't have the ability to pull it off so we shelved it believing that there was always a want for a Halloween production here."

In 2018 the Society dusted off the idea and created the Sleepy Hollow event, it was a sold-out show. They followed that up with the passion of Dracula in 2021.
"We went from 2,000 people in the Halloween season to 10,000. It's our second biggest show behind Techumseh," said Smith.
This year Scioto Society is bringing, "Tales of the Undead at Haunted Mountain," a solo performance that Smith picked years ago when he saw it performed in New York.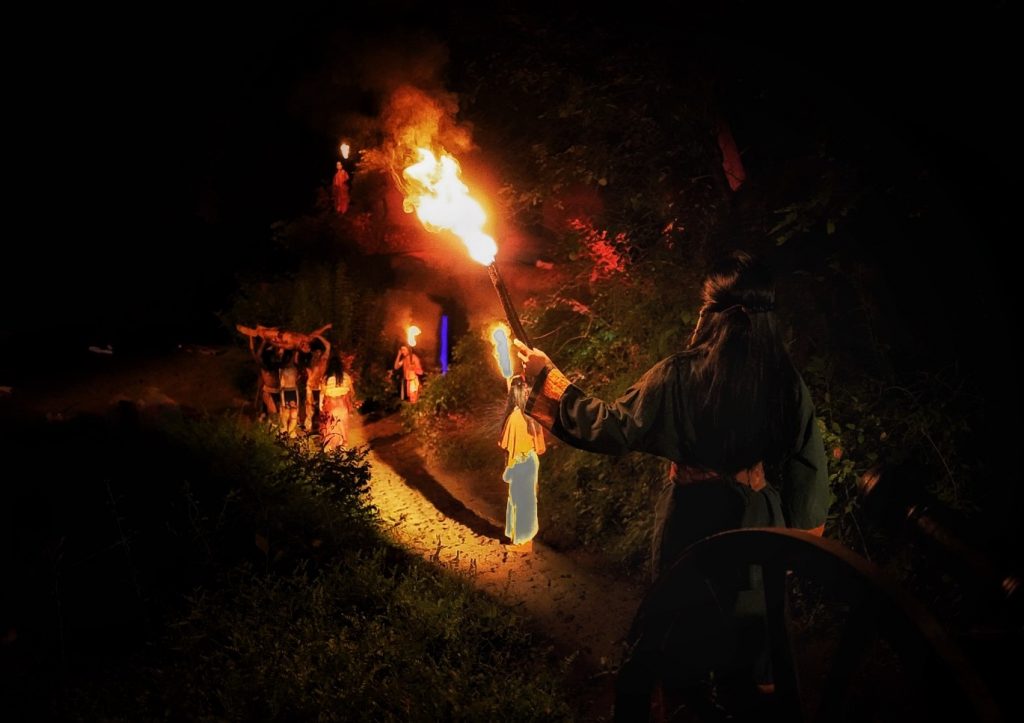 "I ordered the script for this play after seeing it performed in New York, I even considered being cast in this solo performance."
Brandon told Sciotopost that he shelved the script hoping to dust it off later, and that chance came this year.
"During the Tecumseh season I noticed a particular actor that I believe is perfect for the solo part, so I approached him, and after he agreed we started preparation for this new play. We only have around 3 weeks to turn Tecumseh into an entirely different experience, it's not just the stage, it's the box office, trails, and an escape room, it's all hands on deck for this event. Along with that, and even though this is a solo performance, there are surrounding scenes and technicalities that are bigger than what we have done before."
"Tales of the Undead at Haunted Mountain," is a presentation of stories from a Vampires Assistant the play finds an aging jaded theatre critic recounting his obsession with a young actress, and how that obsession leads to a journey into a macabre world of vampires from which he almost can't escape.

Along with the main play Sugarloaf offers a haunted trail again this year along with an escape room, and Axe throwing. They will offer seasonal cider in several different ways, iced, hot, or even with a little mix of your favorite beverage. The event is recommended for 13 and up, because of the language in the play. The haunted trail and escape room are family-friendly with some jump scares.
Unlike the last few seasons, this year's play is being directed by the same director for Tecumseh, and for the first time, a director will oversee the haunted trail making it an even better experience.
Box office, escape rooms, and pub open at 6:30, the play begins at 7:30. Haunted Trail and escape rooms open following the performance. Tickets go on sale October 1, 2022, and run the entire month of October weekend Fri-Sat only, this will sell out fast.
More info found here: http://hauntedmountain.org/