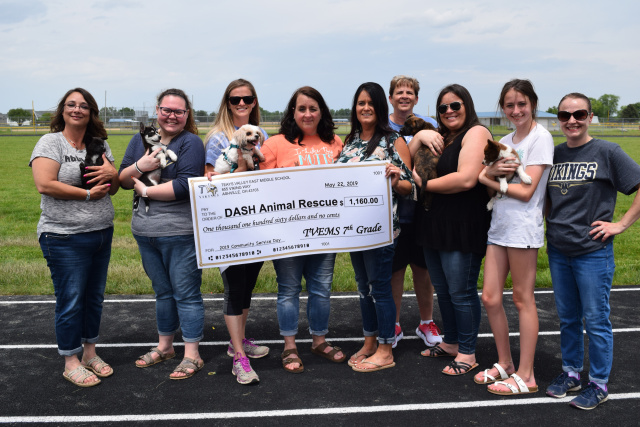 COMMERCIAL POINT – The Teays Valley East Middle School seventh grade students and staff recently presented checks for $1,160 to Box 65 and DASH Animal Rescue. The funds were raised through a carnival planned by the students during the school's annual two-day community service event
Every year, each grade level chooses a charity to support. This year, the seventh grade students wanted to focus on more local charities, which is how they chose Box 65 and DASH Animal Rescue as the recipients of their fundraising efforts.
According to seventh grade teacher Annette Riley, the teachers made an emphasis to carve out time throughout the year to promote these charities.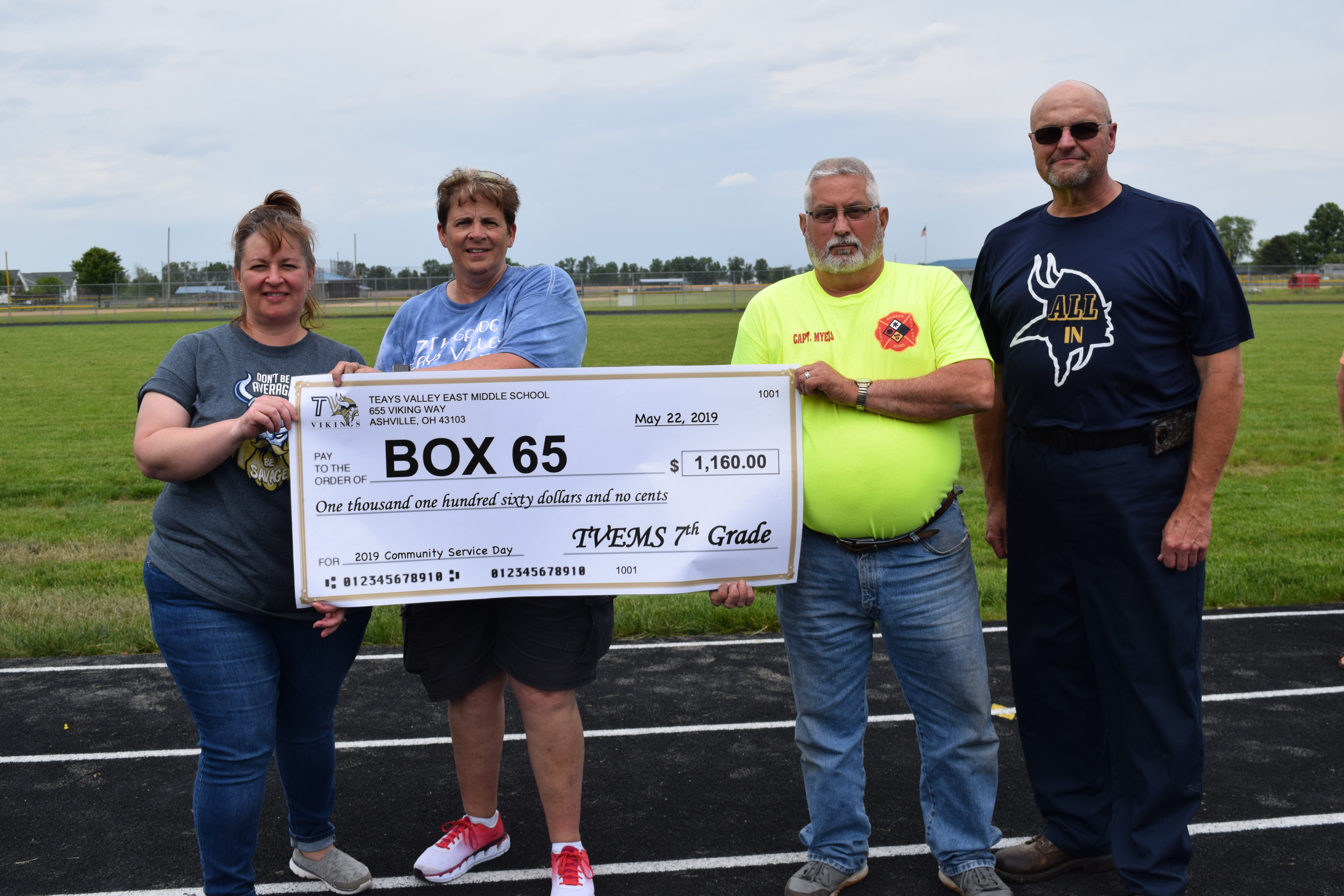 "These days of community service help to jump start the spirit of giving back and show appreciation for what we are blessed with in our community," Riley said. "We are very proud of how hard our students, parents and teachers worked to support our Community Service Carnival to raise funds for DASH Animal Rescue and Box 65. The students did an amazing job of creating entertaining games to challenge participants. The organization of the event, the donations and time spent creating the carnival games will leave a lasting impact on these seventh graders who were able to serve."