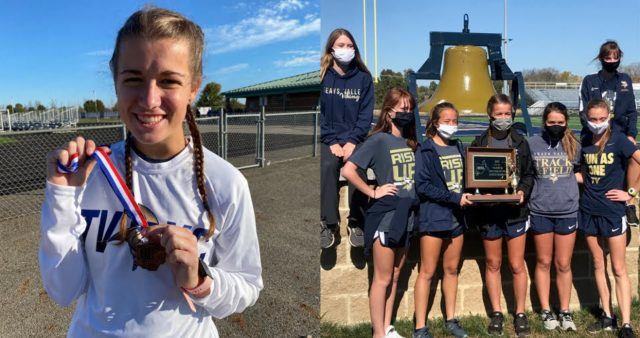 Teays Valley Senior, Karoline Pees qualified for the Division I State Cross Country Meet placing 20th in the Division I, Region 3 meet on Saturday, October 31, but that's only half the story Teays Valley team finished in whole strong.
The Teays Valley Girls Cross Country team placed 13th in the region finishing a powerful season. The Team finished as Pickaway County Champions, Mid-State League Champions, Buckeye Division, and Division I Regional qualifiers.
The varsity team led by Megan Bush (Sr), 4-time regional qualifier) and Pees included Brook Guisinger, Lindsey Triplett, Payton Sayre, Evie Layton, and Jenna Lathem."
This is the first year since 2012 that the girls have won the league and qualified for regionals in the same season. Good Job Teays Girls.