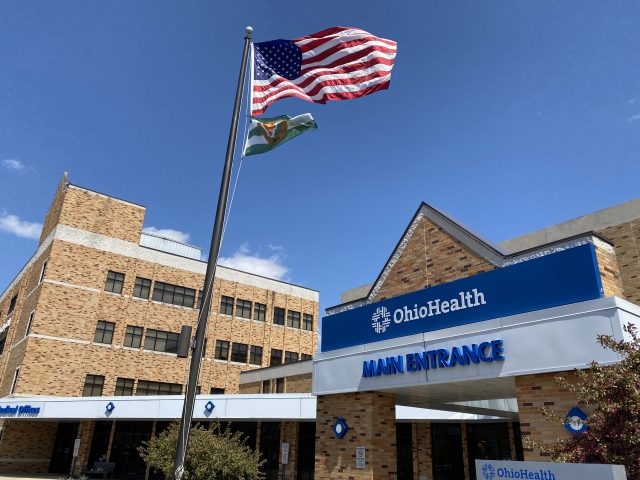 CIRCLEVILLE, OHIO — At OhioHealth Berger Hospital, student participants from Project Search provide vital assistance to healthcare workers while learning new skills on the job. Project Search is an international program that connects high school students who have physical or developmental disabilities with employers who provide internships that teach practical skills. OhioHealth has hosted many students throughout the years, and while the pandemic put the program on pause briefly, it's back in full swing at Berger.
At Berger, Project Search participants experience different hospital units in nine-to-12-week rotations. Throughout the year, they can choose their preferred areas in which to assist. Previous participants have worked in the radiology and imaging, logistics, nutrition services, same-day surgery, and environmental services units — to name just a few.
"There's a difference between acknowledging someone and including someone," Tracy VanHorn, Volunteer Coordinator at Berger said. "Many students with learning differences struggle to feel a part of their community. This program encourages students with developmental disabilities to see their true value and learn applicable skills while helping them forge connections within the community."
While the word "internship" sometimes calls to mind a glorified coffee runner, the Project Search students at Berger play a critical support role while gaining job experience and learning new skills. Students are often placed where the hospital has the greatest staffing needs, fulfilling crucial tasks to reduce the burden on nurses and techs so they can focus on patient care. Most Project Search participants are seniors in high school preparing for independent adulthood, and the responsibilities they assume help prepare them for that difficult transition.
"The students who work with us get real-world experience and the opportunity to apply to jobs within our health system upon graduation," VanHorn said. "Because program graduates are already trained and familiar with the hospital, they can hit the ground running if they choose to accept a long-term role with us. It's a win for them and for us!"
Applications for the Project Search program at Berger are available on an annual basis starting each August. For more information about Project Search in Pickaway County, or to inquire about applications, please contact the Pickaway County Board of Developmental Disabilities.