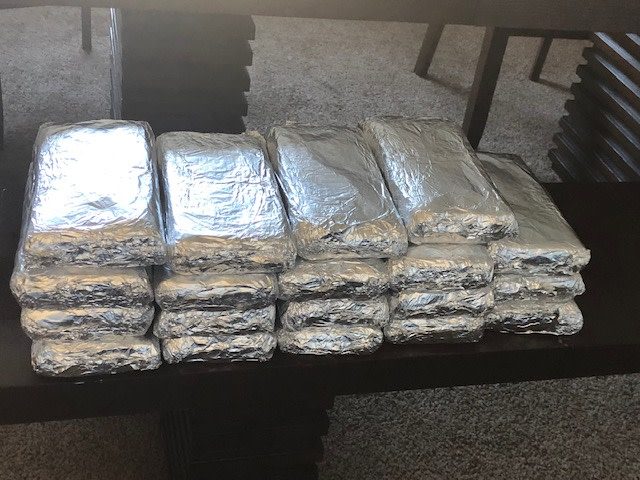 OHIO – Another more deadly drug has started surfacing across the nation and a big bust of it happened less than a hundred miles of Pickaway County.
The DEA says Carfentanil is 10,000 times more potent than morphine and 100 times stronger than fentanyl, and it was detected this month in Dayton.
Dayton Sheriffs office announced a seizure of substantial size, 40 pounds of Fentanyl/Carfentanil mix during the week of October 21st, 2019. The quantity of fentanyl in this case amounts to chemical warfare and a weapon of mass destruction, enough to kill the population of Ohio, said Ohio Attorney General Dave Yost.
What makes Carfentanil worse is that Narcan is not effective against it, so people who overdose on the drug will not be able to be revived by first responders in the typical means.
"We have only seen carfentanil in the crime lab or in the overdose death through the Coroner's Office rarely in the past year. Having this volume in our community is a significant change and raised the potential for an untold number of deaths far greater that what we were dealing with in 2017," says Dr. Kent Harshbarger.
Police say they suspect that this highly concentrated drug is coming from China and because you do not need a lot you only have to ship a little bit at a time.
Both Fentanyl and Carfentanil are being used as a "mix" into other drugs to cut them and make them more powerful, most of the time the user doesn't even know that the drug is laced with either of those two drugs.
"Fentanyl and methamphetamine are responsible for the vast majority of overdose deaths in our area, removing these materials from our streets will save lives," said Montgomery County Coroner Dr. Kent Harshbarger.
To read more about the large drug seizure click here: http://www.sciotopost.com/daytons-multi-million-dollar-fentanyl-seizure-worse-thought/