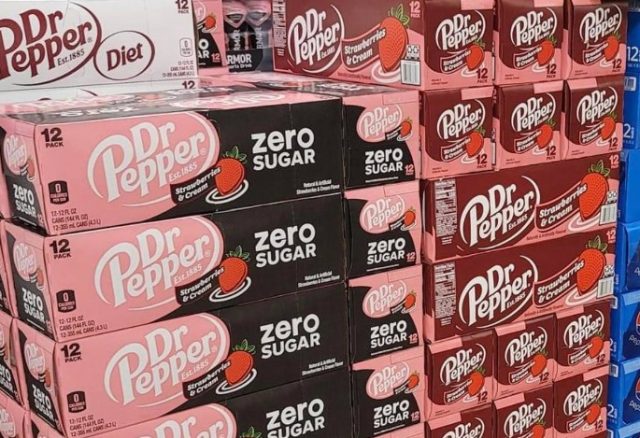 PICKAWAY – If you are out hunting the new flavor of Dr. Pepper then you are in luck as it had hit the floor at several stores in the area.
People are saying that the new flavor of Diet and regular Dr pepper is really good. Strawberries and Cream. The new flavor is rolling out across the country and should start being seen in all stores in February, but… Kroger and Walmart already have it on the floor.
Locals who have tried the refreshment say that its really good even if you are not a Dr. Pepper fan, those of you who are it will knock your socks off. One local told me she cant wait to mix it with one of her favorite adult beverages.
Kroger has a 12-can pack you can pick up for 6.99 while supplies last