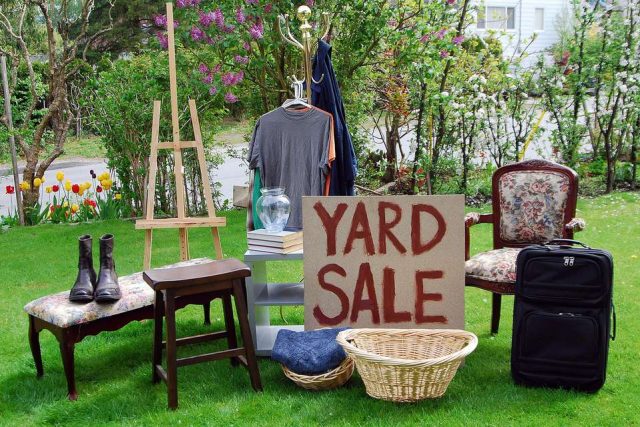 STOUTSVILLE Ohio – Right at the edge of Pickaway County, just inside of Fairfield lies a small town just off of 674. Twice a year now the town has yard sales.
Sales begin at one end of town and continue along a mile-long path, with deals spidering off of Main Street and spider off into the alleys and side roads. Anything and everything is for sale at the event, as kids' clothes, truck tires, and firearms were being sold – sometimes by the same person.
The spring event is scheduled for April 21-22. This event is not usually as big as the summer sale event but still has some great stuff.
Several homes that will take place are
10805 Main Street – Thursday also. 11286 Main Street10990 Wyandotte9559 Heigle RdRingold Southern Rd sales between Stoutsville Pike and Rt228275 Fosnaugh-School Rd. Saturday only