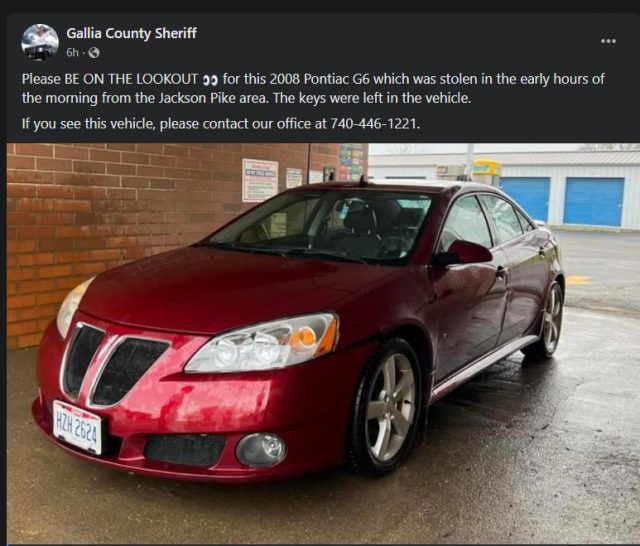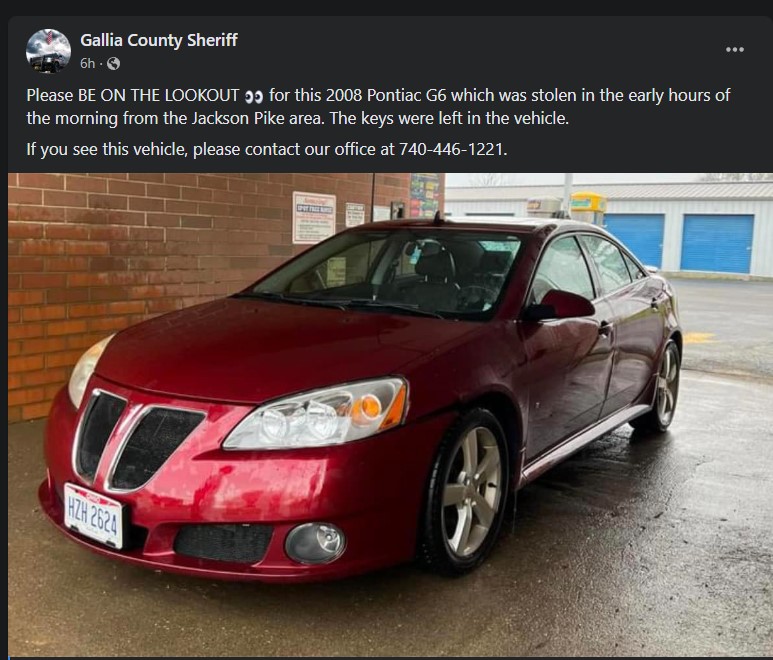 Chillicothe – A car stoled out of Southern Ohio may be the same vehicle that was just seen driving away from a grab-and-dash theft in Chillicothe.
Accoridng to Gallia County Sheriffs' office sometime this morning a 2008 Pontiac G6 was stolen in the early hours of the morning from the Jackson Pike area. The keys were left in the vehicle.

A similar vehicle was seen leaving the parking lot of Chillicothe's game stop located on North Bridge street after the suspect came in and grabbed several items by force and ran out the door. Employees described the vehicle leaving as a red G6 Pontiac.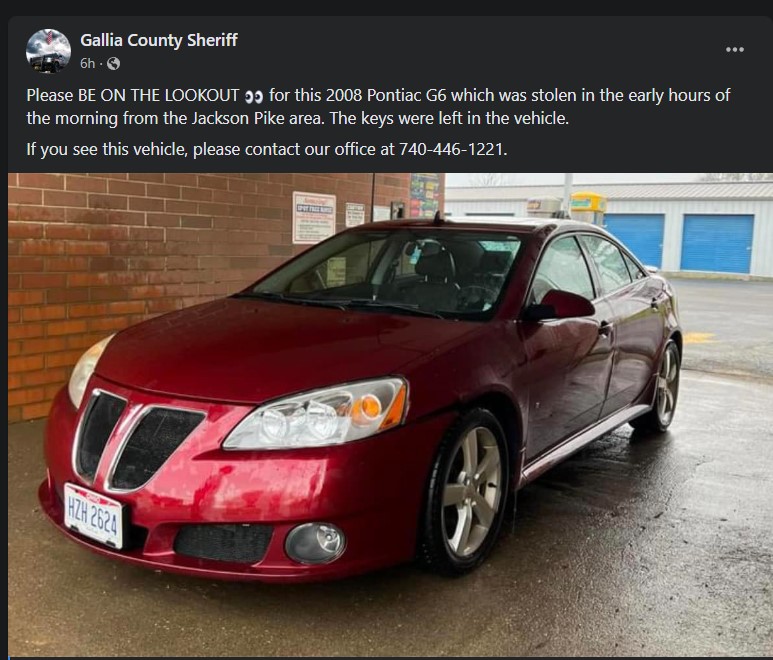 Chillicothe Police are currently investigating the crime.