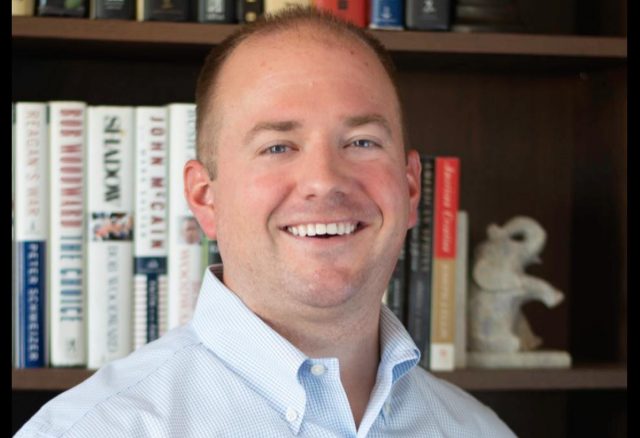 COLUMBUS – Representative Brian Stewart (R-Ashville) announced this week that numerous projects will receiving funding throughout the 78th district as a result of the legislature passing House Bill 687. This legislation is the state's two-year, $3.5 billion construction budget.
"The capital budget provides essential funding for local community improvement projects throughout the State," said Stewart. "It was my honor to receive project requests from communities across my district and to successfully work to get them funded for the benefit of the people I serve."
Local Community Projects in the 78th District include:
$225,000 to replace 41 exterior windows at Pickaway County Memorial Hall in Circleville
$250,000 to make improvements to the Everts Athletic and Arts Community Center in Circleville
$200,000 to create the Pickaway County Community Foundation Children's Museum
$150,000 to remodel the Ohio Christian University Organic Chemistry Labs
$500,000 granted to build a new Engineering Technology Lab, Repertory Therapy Lab, and CDL program at the Fairfield County Workforce Center in Fairfield County
$125,000 to renovate the Logan Theater in Hocking County
$2,800 to build a beam bridge at Buckeye Trail Boesel Easement
$200,000 to build a new shower house, laundry, storage facility, and install a new septic system at Camp Oty'Okwa in Hocking County
$125,000 to demolish the Old Murray City Schools Building in Hocking County
$44,000 to replace two miles of road at Burr Oak State Park in Morgan County
$90,000 to make improvements to the Malta park in Morgan County
$75,000 to construct or repair the Tarlton Community Building in Pickaway County
The budget also includes $27.5 million for assessments of and improvements to state-owned dams and navigation locks in Morgan, Muskingum and Washington counties along the Muskingum River Parkway. The work will bring the structures into compliance with Ohio dam safety laws and preserve their historic value.
The bill also includes $2.5 million for Hocking College, to support several projects including parking lot improvements and security lighting.
$1,150,000 to improve roadways within Tar Hollow State Forest. Projects supported by this funding include full-depth repairs, resurfacing, striping, grading, and slope stability repairs on roadways throughout the state forest.
Further, within this budget $100 million has been secured to improve the safety of schools throughout Ohio by addressing their building security needs.