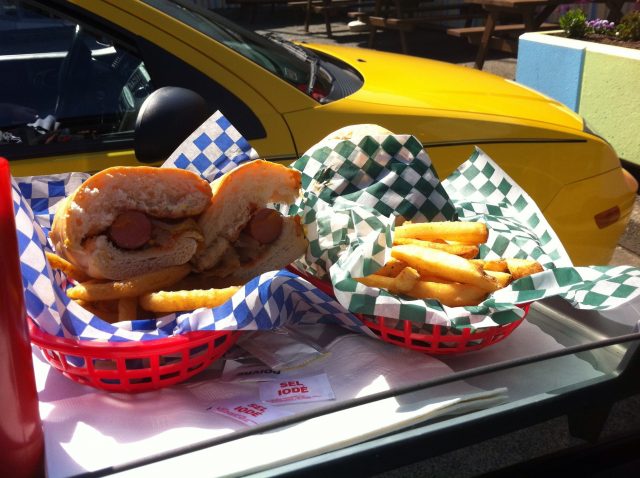 US – The classic food shop is bringing back old school service at their locations.
Steack and Shake announced on tuesday that they would bring back the movement during the pandemic to keep social distancing requirements.
Steak and Shake parking will be the place to go on saturday nights again said a spokesmen for the company.
Steak 'n Shake said effective immediately, customers can relive the experience by pulling up to a parking spot with denoted by signage evoking a 45 RPM record popularized in the fifties, then placing their order on an app.
Car hops will deliver the food to their car in the parking lot with a tray and attach it to windows like in the 1950s. Picnic table will be available also outside.
"The relaunch of our drive-in service allows us to bring the legacy of our brand to life in an unforgettable way. Ultimately, the return of the car hop allows us to do what we do best – serve customers in a fun way for a memorable dining experience," Steak and shake said.
For a list of all the locations offering drive-in service, click here.
l