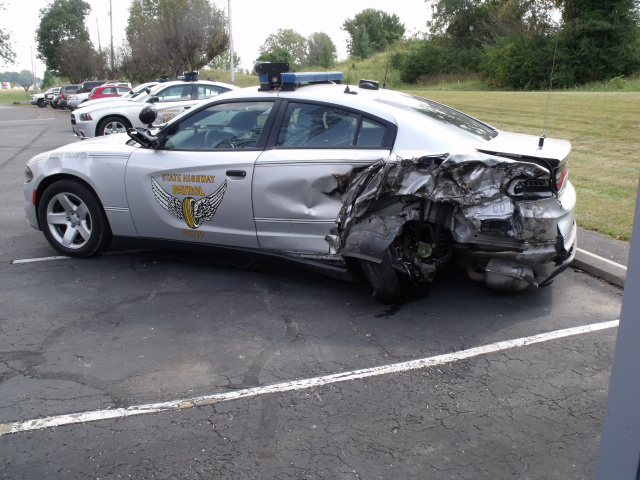 CHILLICOTHE – A State Highway Patrol and officer was struck this morning February 13,2018 when investigating a crash on US 23.
According to State Highway Patrol Police they are investigating a two-vehicle crash that occurred on US 23 near mile post 15, in Ross County at approximately 04:49 A.M., on February 13, 2019.  A 2006 Ford Fusion driven by Samantha Gearhart, 20, of Chillicothe, was traveling northbound on US 23 when she lost control and struck a stationary State Highway Patrol car.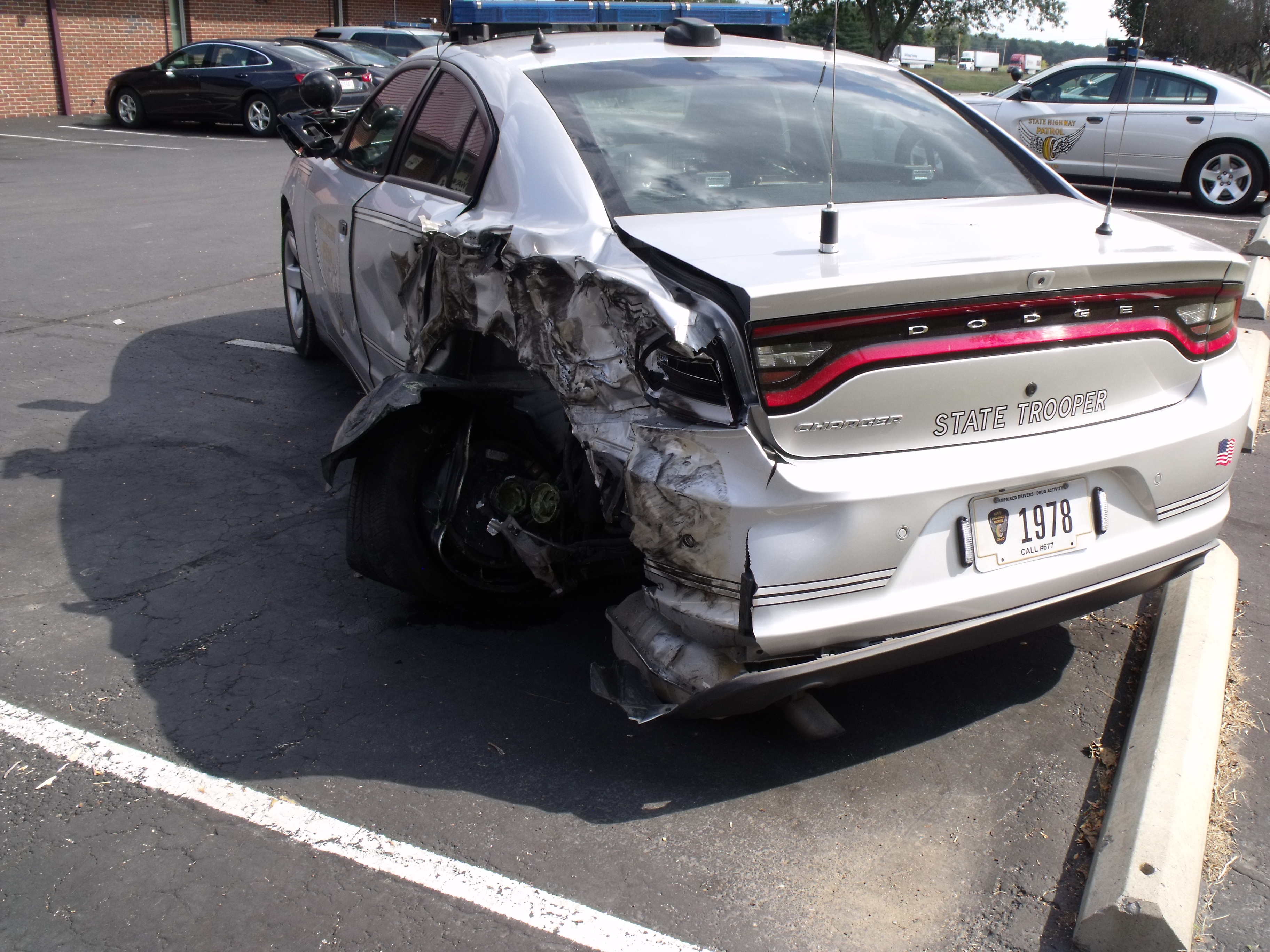 Trooper William Holmes, of the Chillicothe Highway Patrol Post, was investigating a previous crash and was sitting inside of his patrol car when it was struck.   Miss Gearhart and her passenger, Richard Gearhart, 53, of Chillicothe, were transported to Adena Medical Center by EMS.  Trooper Holmes was transported to Adena Medical Center where he was treated for minor injuries and released.
The crash is still under investigation at this time, Scioto Twp. FD, and EMS assisted on scene.