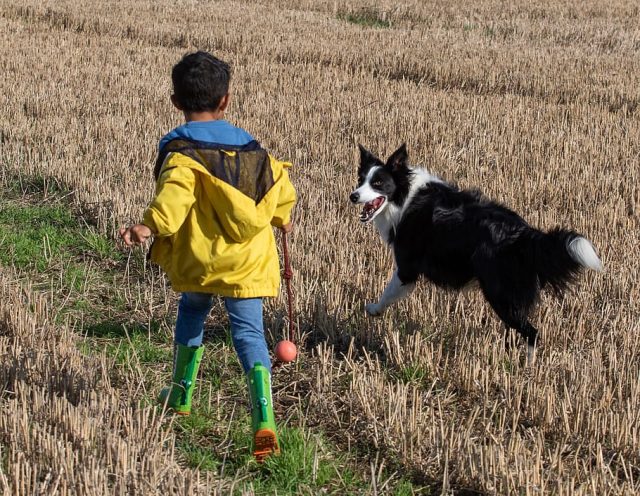 PICKAWAY – Spring is probably a good time to talk about a nagging problem throughout the County; letting your dogs run loose. You probably let them out to use the bathroom a half an hour ago and just forgot about them. Your neighbors didn't forget because now their yard has become the favorite potty spot. Most likely the neighbor's dogs are now barking or fighting with your dogs. Next thing you know, the phones at the Dog Warden's office are ringing and we're on our way to catch your dogs. Happens all the time and beyond being against the law, it is un-neighborly and often results in feuds lasting for years.
You don't necessarily need a fence. There are many age-old solutions such as a tie-out, underground fence or electric collar. Let's explore the easy solution, tie-out. You can buy a kit just about anywhere they sell pet supplies for about $20. My suggestion is that you place the anchor close enough to the back door where you can hook/unhook them without having to leave the doorway. Keep in mind that a tie-out is a temporary solution for letting a dog out to go to the bathroom. You shouldn't use a tie-out to leave them outside for hours without a doghouse, foodand water.
The alternative to doing the right thing costs far more thanbuying a tie-out. When we respond to a call because your dog is running loose, the first thing we're going to do is see if you've properly registered the dog. If you forgot to do so, late fees raise the cost of a dog license to $30 each. If we catch your dog running loose in the street or on your neighbor's property, you will likely receive a subpoena in the mail to appear in court(time off from work). Then if you are found guilty, another fine. I would guess a dog running loose fine would be at least $20. Before you know it, you're out $50 and a few hours of vacation time because your dogs were using the neighbor's yard as a potty.
The good news this week! With help from our many volunteers, we are down to 9 dogs residing at the shelter. While it makes our adoption efforts difficult, our goal should always be to have no dogs living here for extended periods of time. Our thanks go out to all who adopt before shopping!