PORTSMOUTH – Local police department in Portsmouth Ohio is warning people thinking they can get a better spot by using a fake handicap placard to not do it.
Several postings came to the attention of the local police on Facebook marketplace and local buy/sell sites where an individual was selling fake handicap placards for use.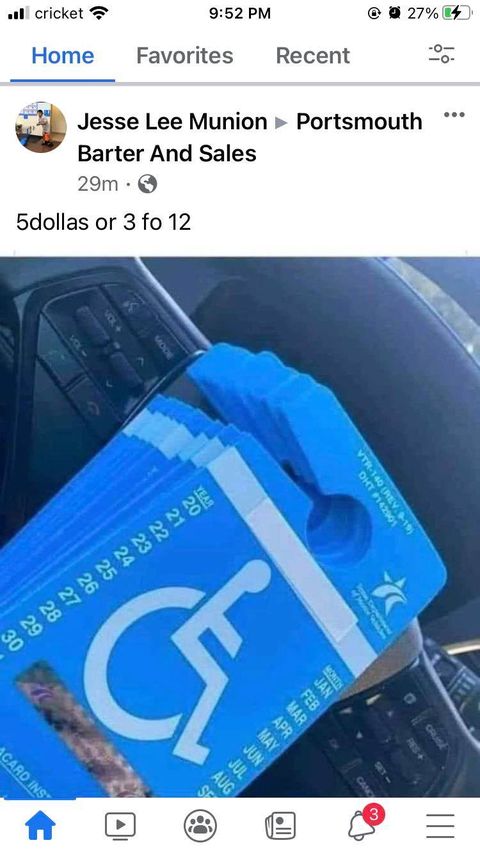 These placards hang off rearview mirrors and would be used to illegally park in handicap spots for better parking in about any public location.
The police department says that they are aware of the fakes going around and they have the ability to check these tags. People who try to use these could face felony charges and get their vehicle towed.