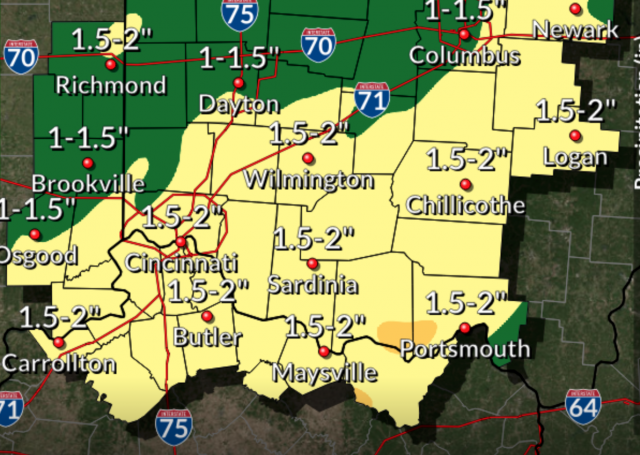 OHIO – The National Weather has issued a flood watch until Tuesday morning. Most of the heaviest rainfall will be along the Ohio River area where the flood watch is in effect.
Flood watch has been issued for Ross County, and Fayette County

A soaking rain will continue throughout today with up to two inches of rain to fall in the Southern area of Ohio. Rise in creeks/waterways/streams is expected with long lasting rain.
This rainfall is from a plume of moisture that came from the tropical area of the Pacific Ocean

National Weather cautions people to not drive through deep water.