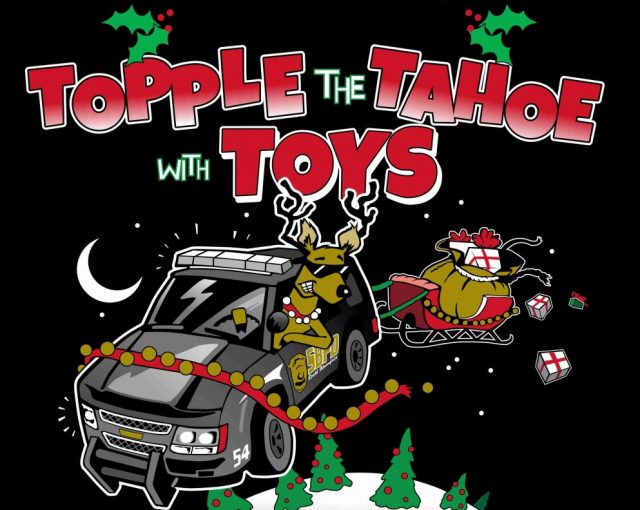 South Bloomfield, Ohio – On Saturday, December 10th from 8 am to 8 pm, the South Bloomfield Police Department will be hosting its 11th annual "Topple The Tahoe Toy Drive".
"We love this time of year for this event", said Chief Ken McCoy, "from its initial inception, it has grown every year and we could not be prouder of all the people in our county that make the donations that keep this event going, and really show the communities supporting each other".

"No Child should be without a Christmas this is our goal, we need your help," said the South Bloomfield Police department.

In addition to the "Topple The Tahoe Toy Drive", The South Bloomfield Streets and Utilities Department has challenged the police department and entered the holiday donation drive arena as well.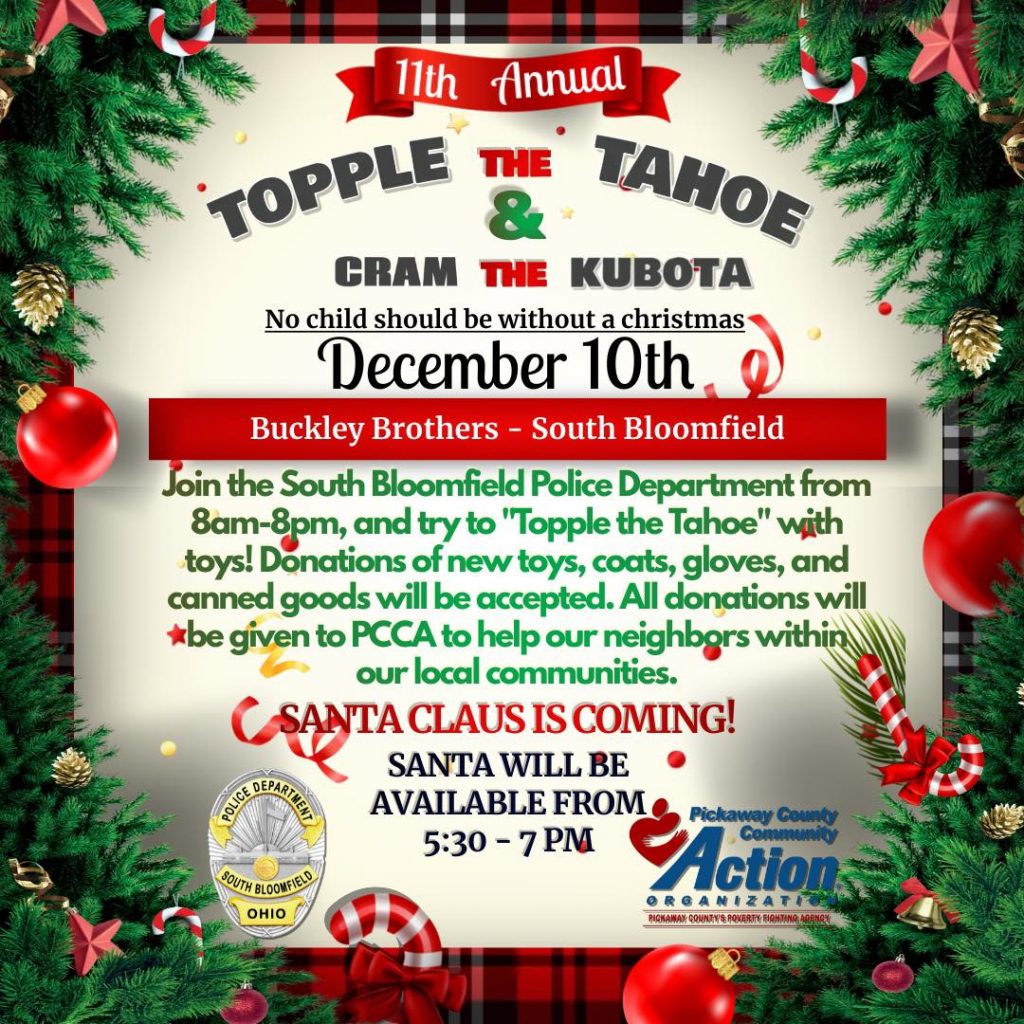 Along with "Topple The Tahoe Toy Drive" will be the "Cram The Kubota Food & Coat Drive". This new donation drive has set a goal of filling the South Bloomfield Streets & Utility Departments Kubota Front Loader with canned and non-perishable foods and lightly used coats and jackets for donations.
Stop by any time and bring as much of all as you can, all donations will go to PICCA to help families that need help as much as possible within Pickaway County.

And most important for the little ones….DON'T FORGET to stop by and see Santa at the event from 5:30p-7p and let him know or drop off your list for presents this year and feel free to take pictures with the whole family. If you would like to make a toy or monetary donation for the "Topple The Tahoe" they can be dropped off at the South Bloomfield Municipal Building, as can early canned or non-perishable food donations for the "Cram The Kubota".