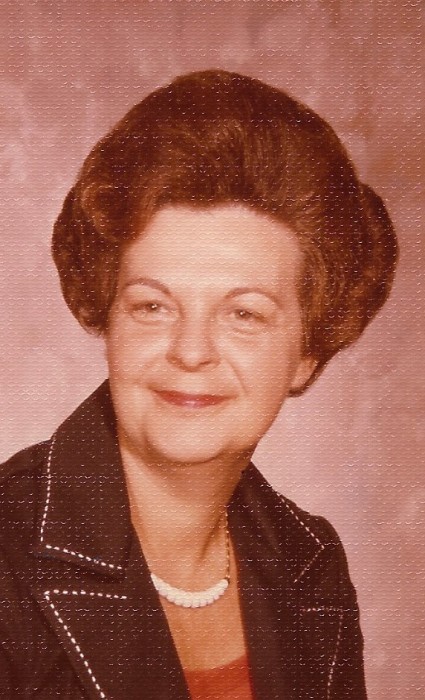 South Bloomfield OH- Norma Jean "Deannie" Roby 89, of South Bloomfield, OH passed away on Sat. Dec 26, 2020 at Riverside Methodist Hospital.  She was born on Dec. 17, 1931 in Columbus to the late John and Hattie (Neff) Pettibone.  A graduate of Ashville-Harrison H.S. Class of 1949.  Deannie was the former owner of the Colony House Restaurant in Circleville. She was in the restaurant business as a bartender and waitress for over 50 years. Many of those years were at the former Tinks Restaurant with best friends Kimi Merrill and Esther Cook.  She then finished out her career and retired from Bob Evans.  After retirement she spent many years taking care of her two great granddaughters. She was also a member of South Bloomfield U.M.C. for many years. For the past 4 years she was a resident of Pickaway Manor.  While there she loved to play bingo, cards, do arts/crafts and create scrapbooks for her grandchildren.
Along with her parents she was preceded in death by her husband of 58 years, Philip Roby in 2007; son Rodney Alan; brothers Carl, Oscar, and Lawrence (PeeWee); sisters Thelma Hudson, Nellie Wargo, and Mary Pettibone and special friend Bill Plum.
Deannie is survived by her daughter Cheryl Schroeder; granddaughter Shelly Arledge; great granddaughters, C.J. and Lauren Arledge, along with several nieces and nephews.
The family would like to thank all of the amazing staff at Pickaway Manor, Riverside Methodist Hospital and Ohio Health Hospice for the wonderful care that was given to Deannie.
A Private Service will be held at Oliver-Cheek Funeral Home, 420 W. Main St. Ashville 43103 with Pastor Floyd Hubbell officiating. Interment will follow at Harrison Township Cemetery, So. Bloomfield. Due to COVID-19, masks and social distancing are encouraged. In lieu of flowers, donations may be made to: South Bloomfield United Methodist Church.
Online condolences at olivercheekfuneralhome.com