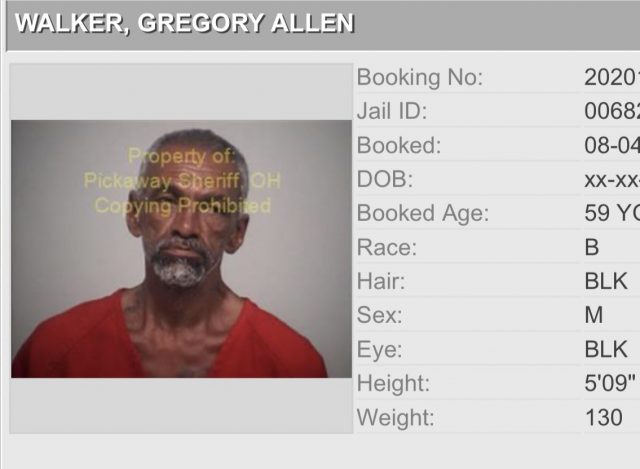 CIRCLEVILLE – A 911 call came into the city on Monday Aug 3, 2020 around 9 pm on the report of shots being fired in the area of 300 block of East Mound Street.
Officers responded to find the victim had been grazed by a bullet or fragments of a bullet. The victim's advised that Greg Walker, 59 of Circleville, had shot at them after an argument and a fight at the rear of 336 East Mound Street. Officers detained Mr. Walker and requested a search warrant for his residence.
While searching the residence a gun box, shell casings and box of 9mm ammunition were located. Mr. Walker was escorted to the Circleville Police Department where he was questioned regarding the shooting. Throughout the investigation, officers discovered where the weapon involved had been hidden. Officers went to the small shed in the parking lot of Sutherlands where they recovered the 9mm handgun wrapped in a yellow microfiber towel.
Mr. Walker was arrested and charged with Felonious Assault, Weapons Under Disability, Tampering with Evidence, Using Weapons While Intoxicated and Discharging a Firearm on or near a Prohibited Premises.