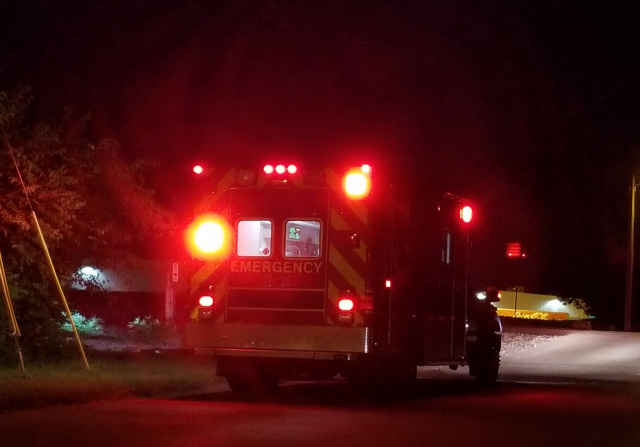 ROSS – Around 11:20 pm Ross County Sheriff was Called to the 1600 block of Stone Road Trailer park in reference to shots fired.
When Police arrived on the scene they found a woman with injuries from a fight. Injuries according to the victim were from a domestic dispute between the Suspect and her. Squad 1100 was dispatched to the scene.
Police said the victim claimed that her domestic partner Shawn Smith, was drunk and they started fighting and he beat her up and grabbed his gun and fired a shot. Before police could arrive Smith left in a white car with gun.
Police are now looking for Smith, he is identified as a black male wearing no shirt and shorts, police said to approach the suspect with extreme caution because he still has a gun.