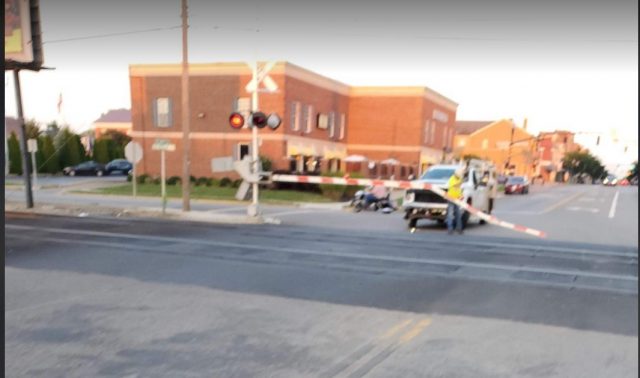 Circleville – Around 7:30 pm on Sunday two railroad crossings started to malfunction raising up after lights and sirens and then came crashing back down.
This occurred at both the West Main street exit and the South Court Street Exit around the same time.
Nick Radcliff videoed the malfunction capturing evidence if someone was accidentally hit while attempting to drive under the arm. In his location on South Court Street, no one reported any damage, but people on West Main Street did.
According to the Circleville Police department, a call around 7:29 pm on Sunday a caller stated his vehicle was struck by the railroad crossing arm malfunctioning when he attempted to cross the tracks and the arm came down on his vehicle damaging his vehicle and the arm. A second call came in around 7:49 after a second vehicle was struck by the same arm, now broken at the intersection.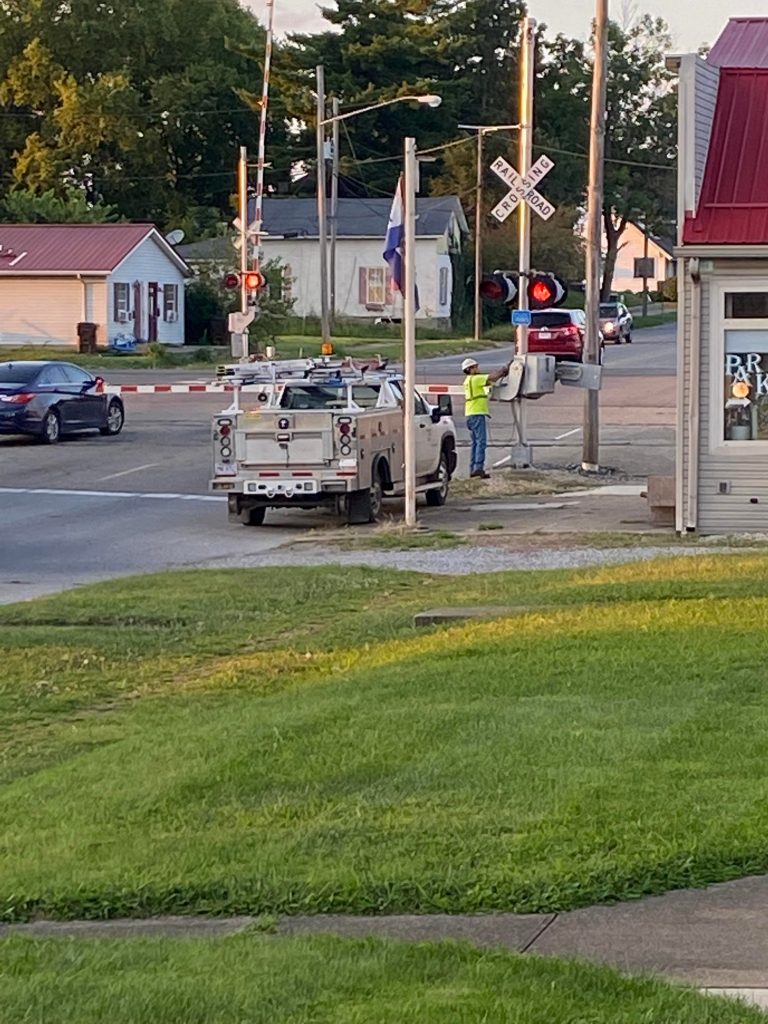 Norfolk Southern responded to the area where they took the report for the damage and fixed both locations.