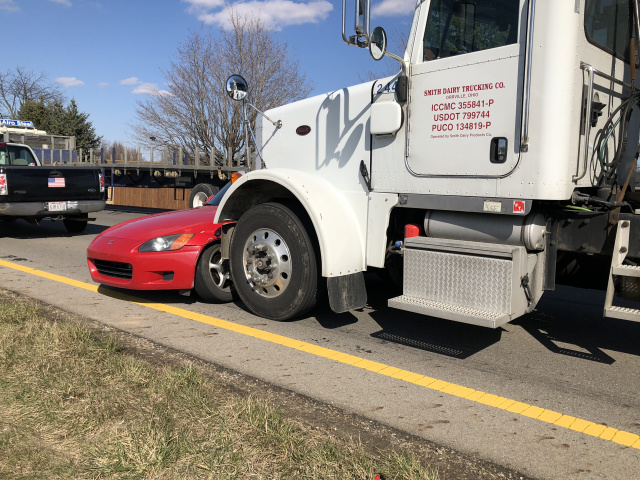 CIRCLEVILLE – A accident occurred on US 23N and Tarlton Rd. around 3:45 on March 22, 2018.  According to Pickaway County Sheriffs, the Semi-Truck was heading northbound on 23 when the small red honda changed lanes and struck the semi and spun the Honda sideways and onto the front bumper of the semi.  Unknown to the Semi-truck driver he proceeded to push the Mini sports car approximately 100 yards down the road before noticing the red car on his front bumper.
According to the Smiths Dairy semi driver, "It felt like my brakes were low on air like they were locked up, I thought i was having a brake problem, then i noticed the car and immediately stopped."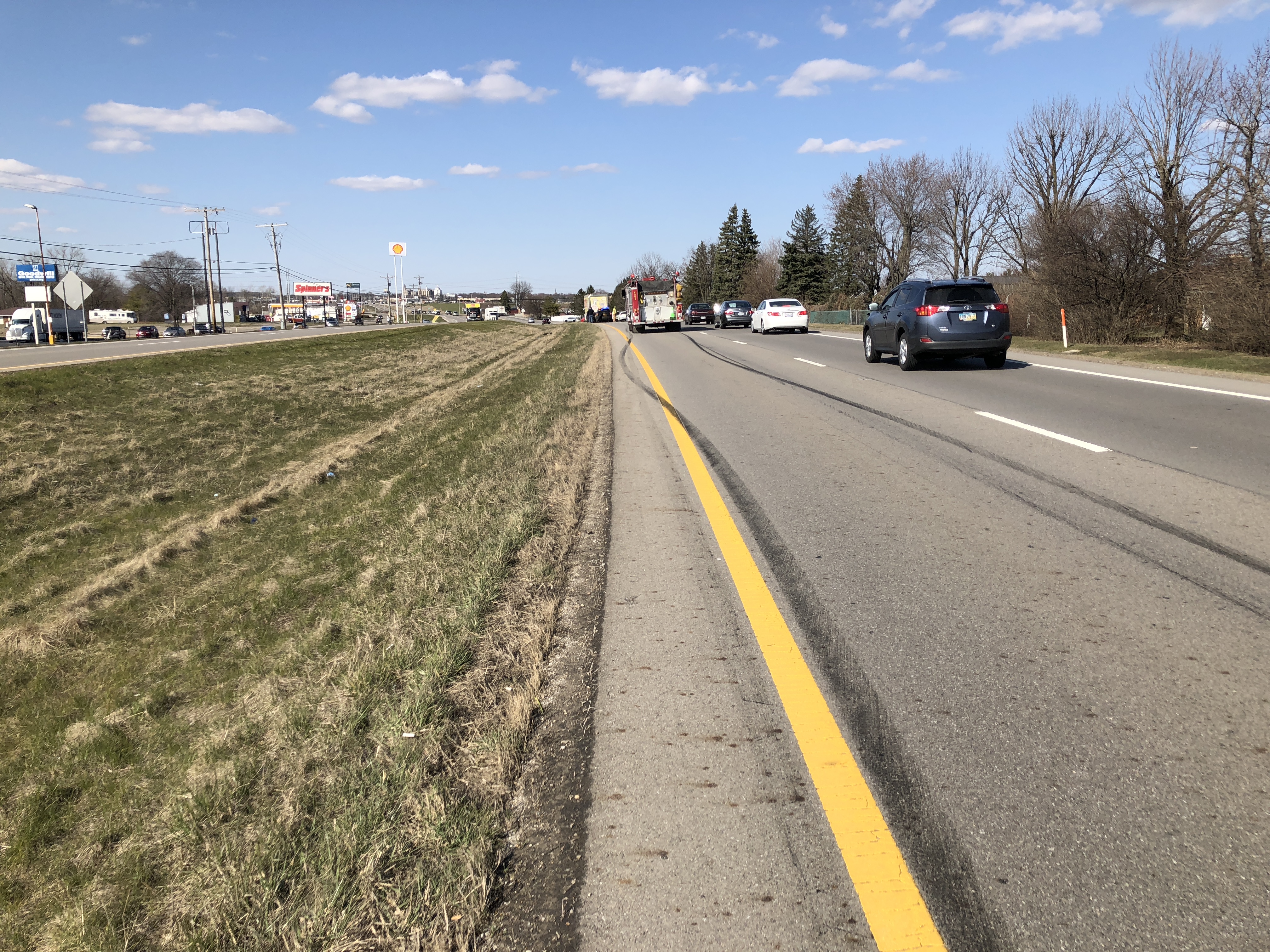 The driver of the red Honda said,"I felt a small bump then I was staring into a Semi's grill.  I just expected to be dead soon."
- Advertisement -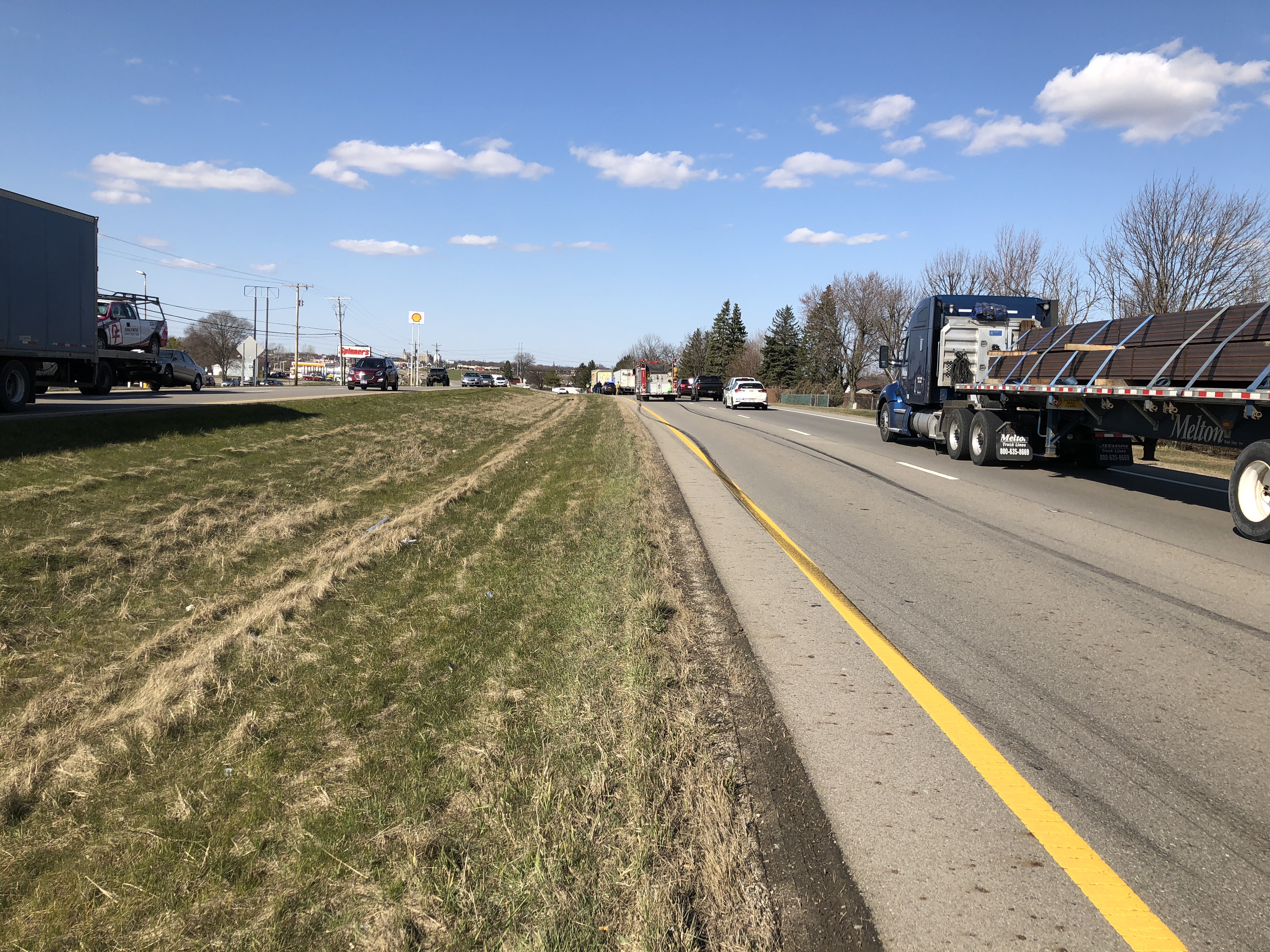 Both drivers escaped without injuries, surprisingly and were released at the scene.  Pickaway County Sheriffs and  Pickaway Fire were at scene.