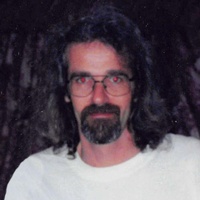 Scott L. Ritchhart, 54, of Chillicothe, died 6:47 p.m. Tuesday, August 22, 2017 at Adena Regional Medical Center unexpectedly.
He was born January 1, 1963, in Ross County to the late Charles I. and Elizabeth R. Shadley Ritchhart.
Scott is survived by a brother, Daniel (Bobbi) Ritchhart, of Waverly; sisters, Teressa (Robert) Smith, of Piketon, Judith Ritchhart and Tina (Joseph) Woods, both of Waverly and partner for 18 years, Warren Moody, of Chillicothe.
Funeral service will be held 1 p.m. Monday, August 28, 2017, at the WARE FUNERAL HOME with Rev. Robert Barbee officiating. Burial will follow in Grandview Cemetery. Friends may call at the WARE FUNERAL HOME from 6-8 p.m. on Sunday.
You may sign his online register at www.warefh.com