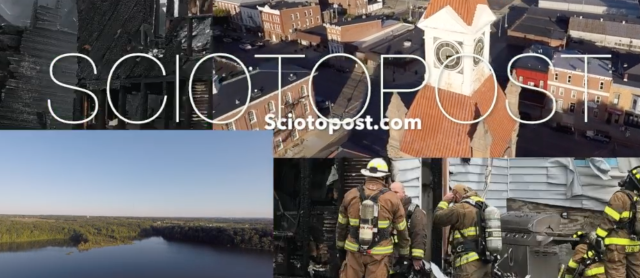 CIRCLEVILLE – 2019 has been a crazy year for ups and downs for the Pickaway County area and surrounding areas we cover but some news doesn't just stay locally but goes viral. We have had a few of those videos and stories do just that, and the good news is they are not the stories you think.
A video that we posted in April of 2019 is one of the biggest videos that Sciotopost has ever posted with 3,268,039 views and still going! This video has reached all over the country and surprisingly has been viewed more in Texas than in Ohio! The video is of Teays Valley bring your tractor to school day, and what we have learned from the viral video is that a lot of farm communities do the same thing with their AG community. Heres the video.

The next viral story took off more on our twitter/instagram accounts than the facebook, with almost 700,000 page views in just a few weeks this is the story that sent our page into crisis getting shares all over the North American Coast. We were so overwhelmed with story clicks we were having issues uploading to the website. We made some improvements to the website and its bigger and better than ever, and now prepared for what 2020 will bring us.

In September several big companies took a stand on gun control when a WalMart experienced a mass shooting in one if their stores. Walmart decided to take a stand on selling certian gun sales and ammo. A shooting range out of Texas decided to mock the store with its pro-gun ways by creating a dispensary that you could sell ammo by the pound. When we talked to the local gun store they told us that they were proud to train and sell bullets and guns to law abiding citizens and they had a strong stance on pro-gun. The story went semi viral on twitter and is still being shared today.
In November a significant drug bust happened in Dayton and we were able to get the press release, what became shocking is the original bust was thought to be a whopping 25 grams of Fentanyl a drug used to cut other drugs, but also makes the mixture more deadly, was actually carfentanil a drug even more potent than Fentanyl. The press release reported that this volume of the deadly mixture could kill between 850,000 to 1.2 million people. What made this even more interesting was during the time of this bust Law Enforcement across the country were seizing large amounts of the same deadly drug. This story is also still being shared on twitter and instagram.

In June a friend of mine forwarded me a story about a friend of his that was a former drummer for Five Finger Death Punch, Jeremy Spencer. We happened to be one of the first in the country to post this exciting news that the former band member decided to hang up his sticks and join Rockport, Indiana Police Department as a reserve officer. Rockport Indiana is close to where the rock star grew up and he always wanted to become a police officer.

All together these stories added up to millions of shares views and reactions and we are pretty happy we can be part of your lives in 2019 and look forward to 2020.