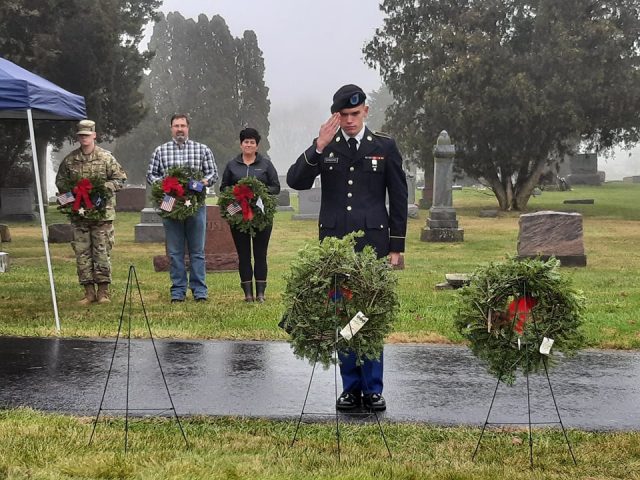 SCIOTO TOWNSHIP – Weather did not stop Scioto Township from participating in Wreaths Across America on Saturday.
Scioto Township Trustee Ralph Wolfe led the Ceremony in a speech as the spokesman for the Township where he spoke about honor, respect, and to remember the fallen, Honor those that serve and their families, and teach the next generation about the value of freedom.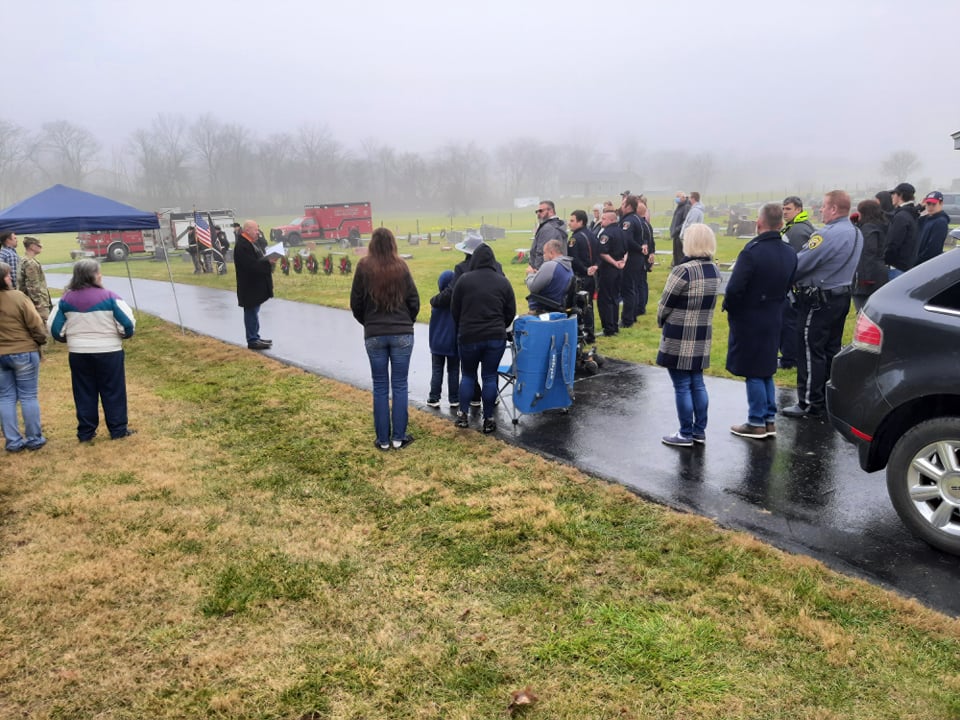 After the speech, Wolfe told Sciotopost that, "this was our first time participating in Wreaths Across America, but I assure you this will not be the last ceremony that we have with this organization on December 18."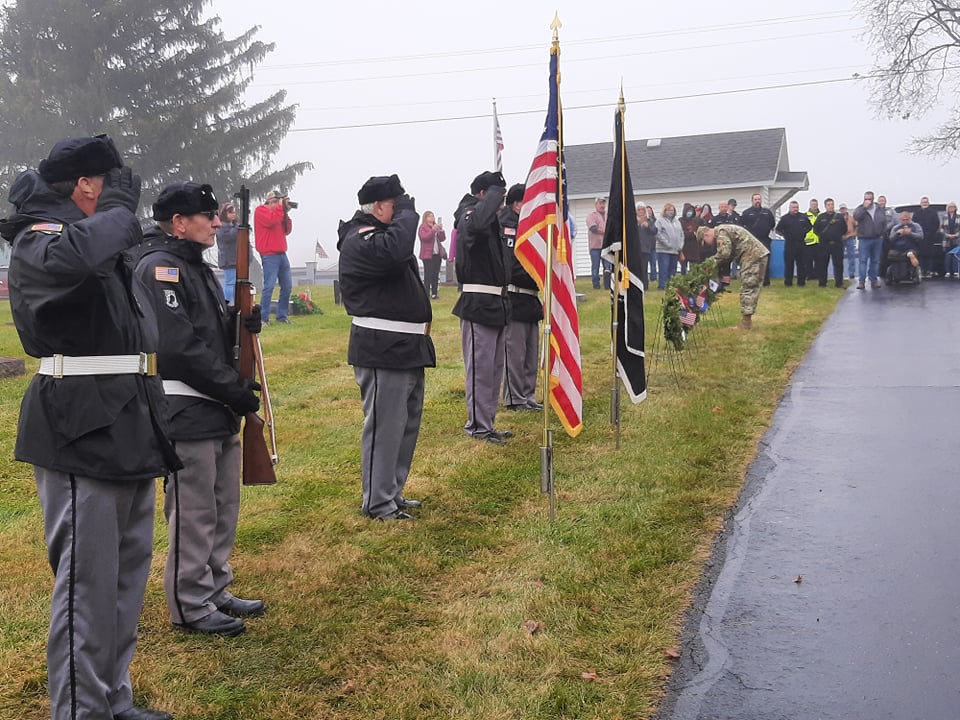 Several members of the military and honor guard were present during the ceremony.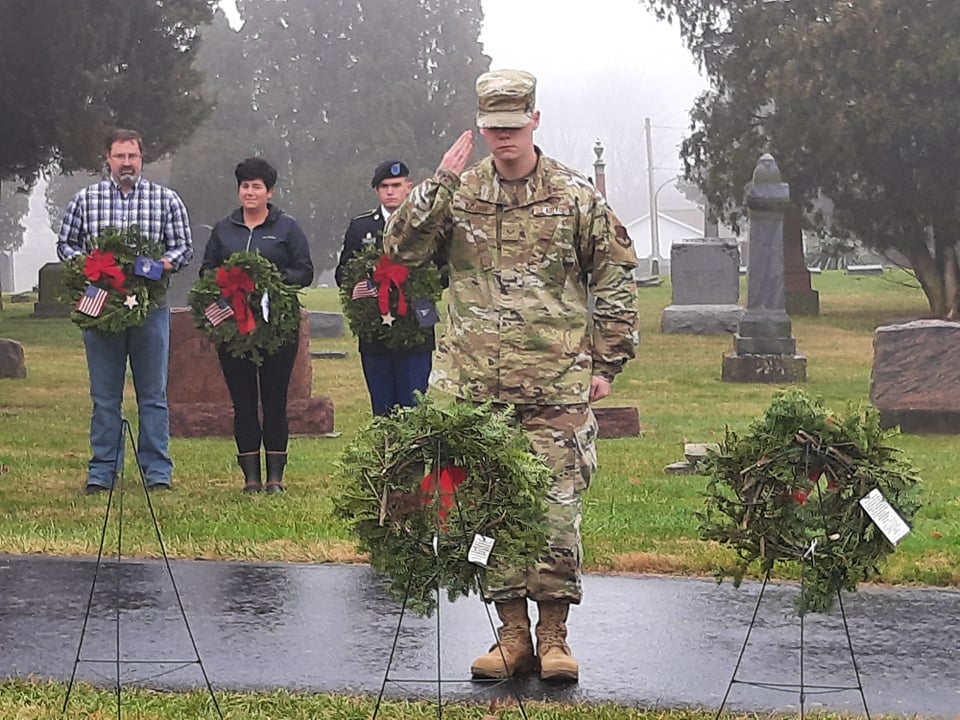 Wreaths were laid at the Beckett Cemetery, located within the Township, and this year these veterans will be honored during the season.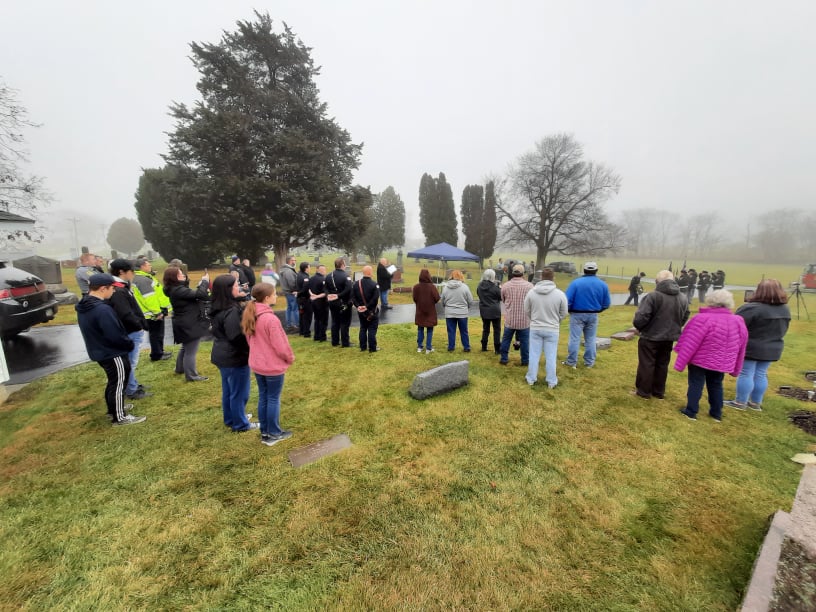 Each December on National Wreaths Across America Day, the mission to Remember, Honor and Teach is carried out by coordinating wreath-laying ceremonies at Arlington National Cemetery, as well as at more than 2,500 additional locations in all 50 U.S. states, at sea and abroad.