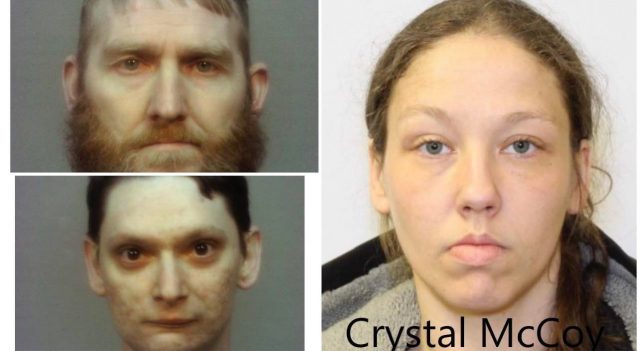 Scioto County – On February 24th, 2023, Deputies with the Athens County Sheriff's Office were led to the address of 30 Roy Avenue, The Plains, while conducting an investigation related to a series of theft reports in the area.
While on scene, Deputies obtained consent to search a vehicle on the property and subsequently located items that had previously been reported stolen in Athens County.
The Southeast Major Crimes Task Force was contacted and a search warrant for the property was prepared and approved.
Sheriff Smith states "During the search warrant, items linked to three separate cases were located and collected as evidence. Deputies also seized suspected methamphetamine, large amounts of paraphernalia, and drug abuse instruments as a result of the search."
The following were arrested and transported to the jail. Requests for additional charges will be submitted to the Athens County Prosecutor's Office for grand jury review. –
Chaz-Michael E. Jones, 31, of The Plains was charged with Receiving Stolen Property (F5). –
Crystal J. McCoy, 34, of Athens was charged with Receiving Stolen Property (F5). –
Douglas C. Stobart, 33, of Glouster was arrested and held for the Ohio Adult Parole Authority.