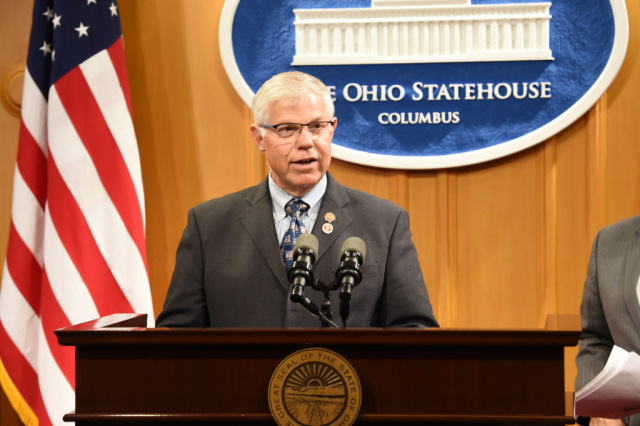 COLUMBUS – Speaker Bob Cupp (R-Lima) yesterday appointed State Representative Gary Scherer (R-Circleville) to the House Rules and Reference Committee.
This appointment is one of Speaker Cupp's first changes as newly elected Speaker. Yesterday he also appointed four other new members to the committee, kept two previously appointed members on the committee and removed five members from the committee.
"Thank you, Speaker Cupp, for recognizing the knowledge and talents I can bring as a member of the House Rules and Reference Committee," said Scherer. "I look forward to seeing other developments made by Speaker Cupp to ensure a strong end to the 133rd General Assembly."
The House Rules and Reference Committee assigns bills to committees for deliberations and determines when bills will be scheduled for a vote by the House of Representatives.
Scherer local to Pickaway County is currently running for a Commissiner position in the county.