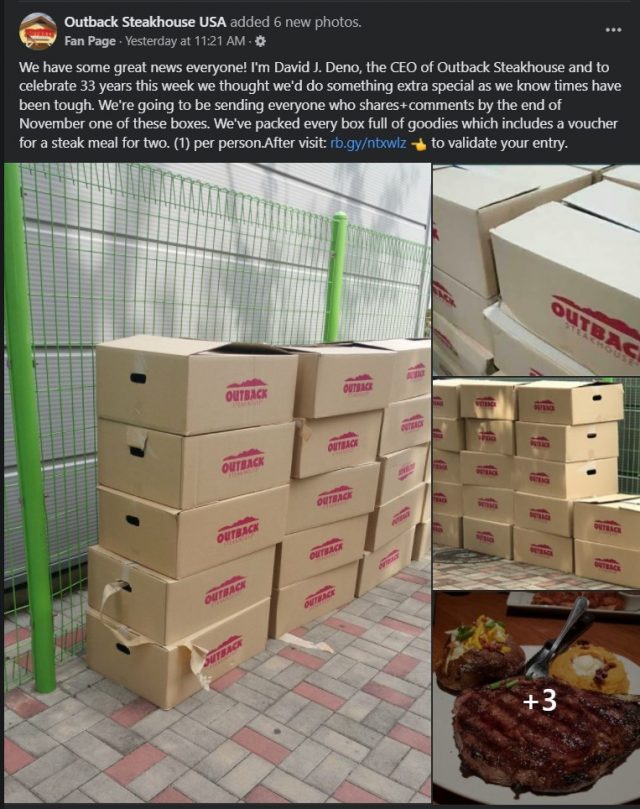 US – Its that time of year where scammers are creating fake profiles on social media trying to steal information, one of those has already been spread around the area.
Outback Steakhouse USA is the scammer page, its using the likeness of the food chain to attempt to scam. You may have seen this scam already.
According to the post seen below they offer something special but in order to get the free gift you must validate your entry and it will take you to a landing page that will ask for extra information, This is 100% a scam and you should report any of these posts you see as such.