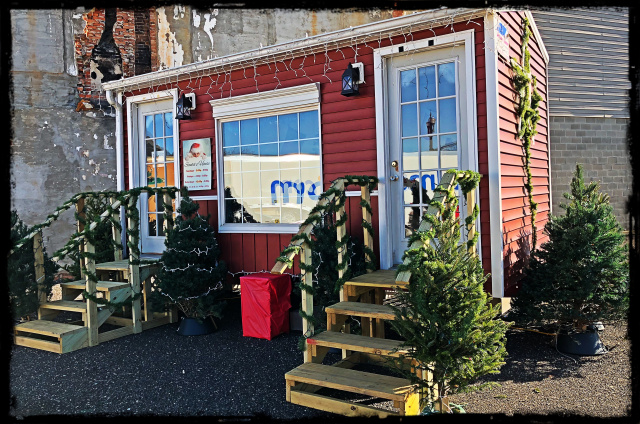 CIRCLEVILLE – Santa Claus comes to town during the annual Christmas Parade.  This year the Parade will start at 1:00 PM, and Scioto Post will deliver it live via our Facebook site.
- Advertisement -
The parade will travel the old Pumpkin Show parade route.  "We have several more floats this year for the parade, it keeps getting bigger and bigger every year.  This year it will be a wonderful day for a parade," said Sue Lumley president of the Downtown Business Association.
Santa's house will offer to the kiddos, and a chance to visit and get pictures taken.  A mailbox to drop letters off for Santa's list.  Santa's hours will be Friday 4:00 PM – 8:00 PM, Saturday Noon – 5:00 PM, and Sunday 2:00 PM -5:00 PM. During Christmas Week – the 21st, 22nd, and 23rd, hours will be 4:00 PM – 8:00 PM.
Detailed Map of Parade Route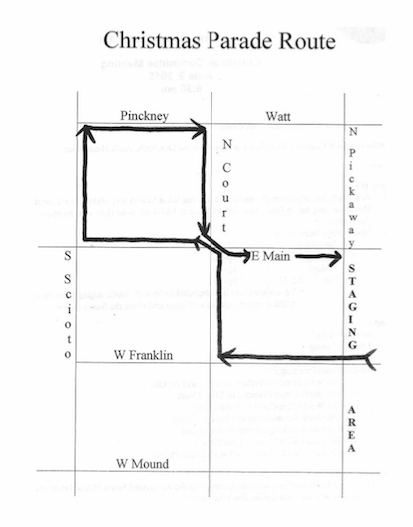 Please feel free to download and print off a copy of Santa's letter for your child to fill out and drop off.