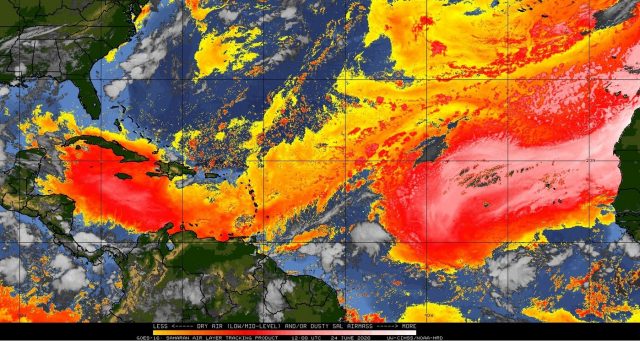 OHIO – A dust Plume from the Sahran desert that forecasters have been watching for a week will hit Ohio today.



National weather has reported that the dust plume will cover most of the southern region of the state. The dust thats not overly dense anymore will cause some air quality alert issues. Some counties in the Cincinnati area have risen their air quality alert to be unsafe for sensitive people.
You may see some of the dust in the air but most noticeably will be in the rain drops from the earlier storms that will dry with dust. Visibility will most likely not be effected, but its interesting none the less.