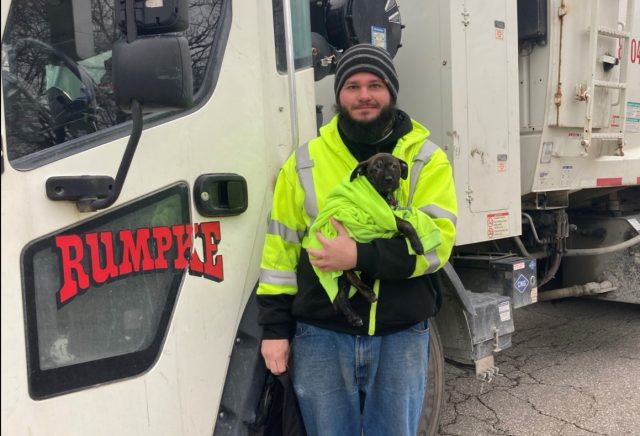 COLTRAIN – A Rumpke truck driver is a hero after saving a puppy this morning.
According to a Facebook post, "Aaron Kinsel was servicing customers in Colerain Township when he noticed movement from a discarded backpack. When he opened the backpack, he discovered a 10-week old puppy."
Rumpke is currently working with local veterinarians getting much needed care for him. There is no information on what will happen to the orphan afterwards.