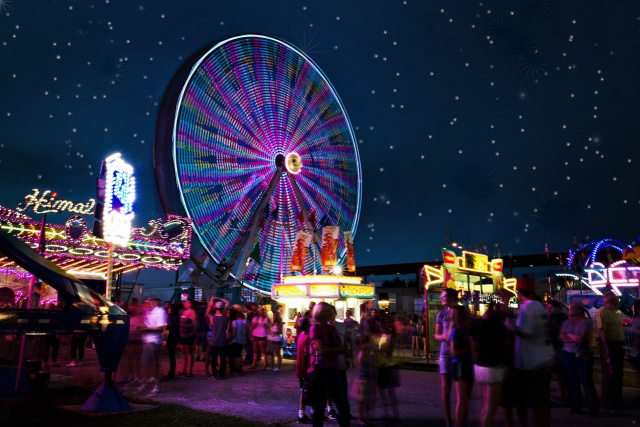 If you are coming to the fair, please remember to allow for extra travel time as Friday and Saturday are busy days and nights.
In day and early evening hours when turning onto Fairgrounds Road, the road eventually branches off into two entrance lanes;
RIGHT LANE is for Gate 1 & Gate 2 (camping / window stickers only)
LEFT LANE is for General Parking & Event participants.
At night (after events), the exit lanes may be adjusted to two lanes, limiting the entrance lane to one.
I greatly appreciate your patience as we safely direct you into the fair.
Sheriff George Lavender, Jr.