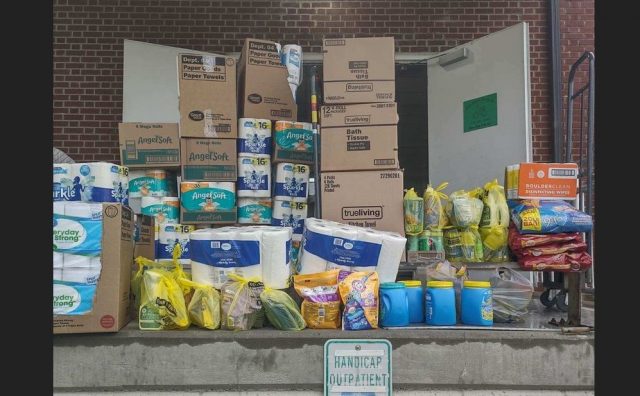 ROSS – Inmates from Ross County Institution found a way to give back even though they are behind bars.
Over the past 6 months, incarcerated men raised funds by using recycled boards they took out of old wood pallets and scrap lumber to make wooden items such as wooden flags, noodle boards, cutting boards, and Christmas yard figures. They then sold those items in an auction to the employees at RCI. Those funds went to the Chillicothe VA Medical Center for Homeless Veterans.
A total of 1,000 dollars in items were donated to help those people in need in the County.