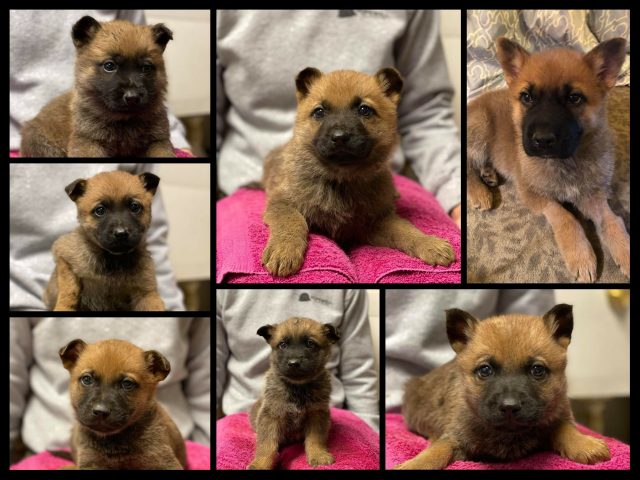 Ross County OH- The below information was published via THIS social media post by the Ross County Humane Society. Twitter, Etsy, MySpace, Google, Yahoo, Chewy and Tik-Tok are ready for adoption.
"The Social Media Litter"
PLEASE READ BEFORE CALLING US
These puppies ARE NOT AT THE SHELTER. They are currently still in their foster homes.
If you are an approved adopter please call the shelter to have the puppy you are interested in placed on hold. If you send us an email or comment here we will not hold a puppy for you. YOU MUST CALL if you are already approved.
We will be screening applications starting MONDAY December 21, for these puppies and we will screen them in the order they are received. We have a packed adoption schedule tomorrow so we kindly ask that you not call to check on on the status of your application. We will email you once it has been screened. If you call to inquire about them and have not yet applied you will be directed to our website to apply.
These 8 week old German Shepherd mixes came to us a few weeks ago and the day after they arrived they all fell ill with parvo. Sadly, one did not make it but 11 survived. Foster families have already spoken for 4 of them so there are 7 left available for adoption.
They must be picked up on Tuesday or Wednesday of next week. Please do not place a puppy on hold if you are unable to make it to the shelter either of those days to pick your puppy up.
These puppies will be 65-75lbs when fully grown.
You can apply to adopt at rosscountyhumanesociety.org. If you go to the website and don't see the puppy you are interested in it means that someone else has already spoken for. The website is updated in real time.