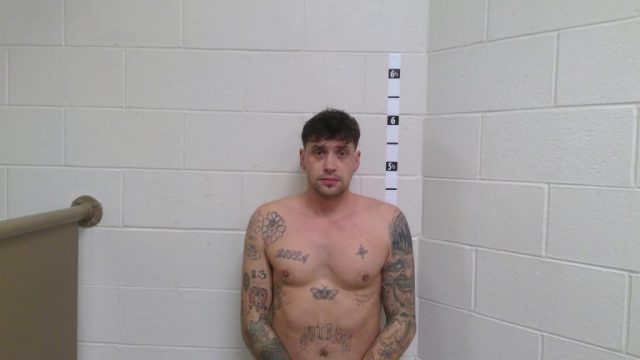 ROSS – A Ross county man took a plea bargain and reduced his sentencing from some serious charges after being arrested and charged after Ross County deputies pushed for more information on a 911 hang-up call.
January 1, 2022, at 0127 hrs, Deputy O'Bomsawin and Deputy Kidwell were dispatched to a residence on in reference to a 911 Hang Up. Upon arrival, Deputy O'Bomsawin made contact with Zane Roosa, who stated that his 3-year-old child had called 911 on his phone by accident and that everything is okay, but it wasn't.
Once Deputy Kidwell arrived, both Deputies were able to enter the house. Deputy O'Bomsawin then saw that there was blood on the carpet in the living room and blood on Zane's foot that looked fresh. Zane stated that he and his girlfriend got into an argument and stated that she had punched him in the lip, and that's where the blood came from. Zane then told officers she may be next door and when officers started looking Zane took off from deputies and got away on foot for a short period of time.
Deputy O'Bomsawin was searching the rest of the house, he found the victim hiding behind clothes in the bedroom closet. She had major injuries to her head and face, which she stated were from Zane. She stated that she could not see because her eyes were swollen shut and she could barely breathe through her nose. She stated that she and Zane got into a verbal argument, which turned physical.
The victim, in this case, was transferred to Grant Medical where she was treated with seven injuries from the attack. Zane was indicted for his crimes of kidnapping and felonious assault. He also has charges of failure to comply, obstructing official business, domestic violence, and endangering children.
Zane was indicted and this week in court he pleaded guilty to only Aggravated Assault a fourth-degree felony, with that plea bargain the county agreed to drop the charges of, Kidnapping, felonious assault, and other charges. Zane who has been in jail since his arrest around New Year's of 2022 was given 18 months in jail for his crimes, and he was given 396 days of time served. After release from Prison he will serve 2 years of probation