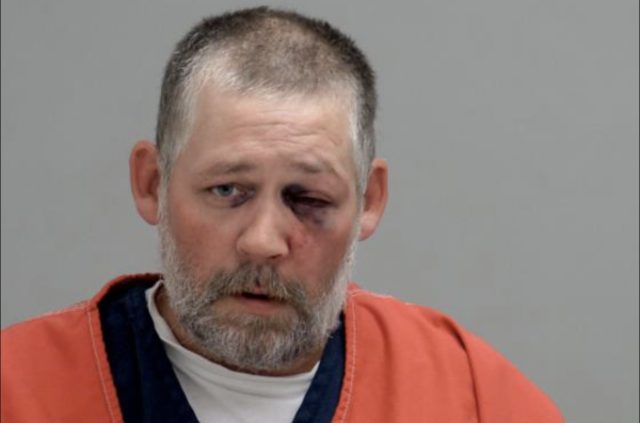 Ross County – A man was found in Pickaway County after a hit skip accident that occurred in Clarksburg
According to the Ross county Sheriff they released a BOLO (Be on the look out) for a older model green expedition that had hit a vehicle and kept going. They relayed the info to Pickaway County. Shortly after the Bolo a deputy found the vehicle parked on S R 207 just north of Clarksburg Pike in the north bound lane of travel. ​
​
The Deputy then found the driver of the vehicle, Justin Harwood, was passed out in the driver seat. The deputy then attempted to wake up Justin several times and Justin would just wake up and look at this deputy the go back to sleep. The officer found the keys in the ignition and the vehicle in drive, but it was not running. He took the keys and put the vehicle in park then requested back up.
Ross County Deputy and the Pickaway County deputy then attempted to talk to the suspect, when Justin woke up he attempted to slam the drivers door. Deputies then attempted to arrest the suspect but he fought back, and law enforcement had to take him to the ground to try to take control. During the attempt to put handcuffs on the suspect kept trying to free his hands and kick his feet. Another deputy was requested to the scene and when he arrived he saw the suspect kick one of the deputies in the face. To get control the deputy punched the man in the face.

This didn't stop the suspect from fighting even while handcuffed. Deputies had to carry him to the car and place him in the vehicle. While placing the suspect in the vehicle and attempting to sit him up he grabbed one of the deputies arm and dug his fingernails into her arm causing lacerations. He was ordered to let go but refused, the deputy that hit him before hit him again to get him to release her hand.

Justin Hartwood was arrested and charged with OVI, Hit Skip and Assault on a Officer. He is being held in Pickaway County Jail.