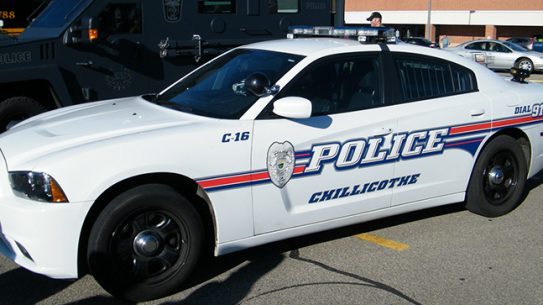 ROSS – A juvenile was tased after attempting to flee from police in Sunday.
According to the Chillicothe police department around 8:30 pm on Sunday they were dispatched to 78 West Seventh Street to serve a warrant on a juvenile suspect at a residence. When they arrived they confronted the juvenile and told him that he has a felony warrant for his arrest and to come outside. When the juvenile stepped outside he took off on foot.
Police chased the suspect and after he did not listen to commands the 220 pound 17-year-old was tased. While on the ground police fought with the suspect to handcuff him.
Emergency services were called to the scene, but service was refused by a parent after they checked him for injuries.
The 17-year-old was transported to JDC where he was served a copy of his Assault warrant case and new charges of Obstructing, and Resisting are possible.